Enterprise Data Solutions
Performance, Flexibility, Reliability and Ease of Management at a Fraction of the Cost!
Mainline offers storage solutions for today's data intensive enterprises. Working with all the major vendors, and having deep knowledge across the entire spectrum of storage options, we help our clients select the best offerings to suit their business needs and budget.
"Mainline was definitely the right choice, and we are very pleased with them. They had a great team – the storage experts, plus a great account executive – that always kept us informed and gave us useful feedback."
Explore Storage Solutions from Mainline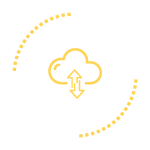 Cloud Storage Solutions
Data Management & Hybrid Cloud
Software-Defined Storage
On-premises Storage Solutions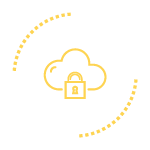 Data Protection
"We're seeing about a 90 percent reduction in data size due to the Mainline solution."
Kendra Ketchum
Director of Infrastructure, Texas Wesleyan University
Storage Transformation and Implementation Services
As an end-to-end provider, Mainline makes it easy to install, configure and upgrade your storage solution. Depending on your needs, we can assist you from the initial assessment, post-implementation support to include services that can help you maximize and sustain service delivery efficiencies ensuring a smooth transition.