Mainline Community Involvement
Mainline has achieved remarkable success providing effective IT solutions to our customers for 30+ years.
Our accomplishments are founded on all the people who have contributed to build our company, and all who continue to drive our growth. Giving back to the communities in which we work and live is part of our makeup. In our Chairman and Founder's words, "It's the right thing to do."
Mainline has made a profit every year since being founded in 1987. This is a remarkable accomplishment, almost unparalleled in business. We recognize such a success as a blessing to all who have built and supported this amazing company and we likewise understand the importance of sharing generously with the communities in which we live and work. It's the right thing to do.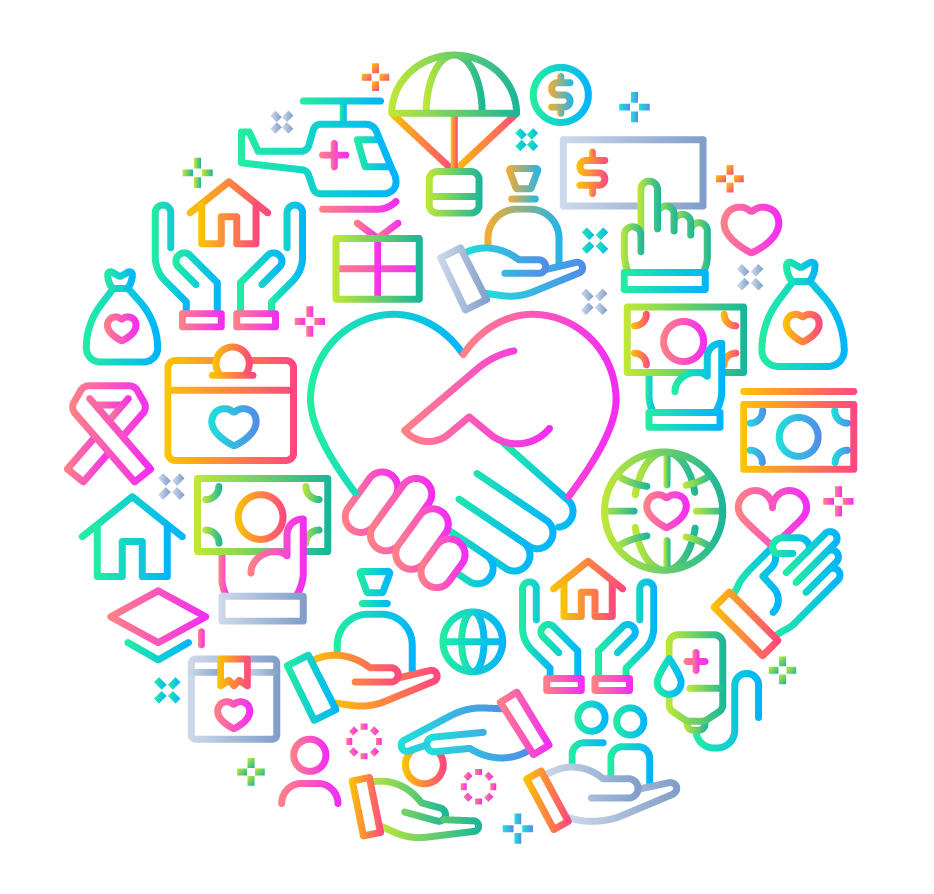 Mainline employees throughout the United States are involved in projects that impact their communities.





Some of the organizations that we support include:
ALS Association
American Heart Association
America's Second Harvest of the Big Bend
Big Bend Hospice
Big Brothers Big Sisters of the Big Bend
Boy Scouts of America
Capital Area Chapter American Red Cross
Children's Home Society
Innocence Project of Florida
Ladies Learning to Lead
Pelotonia
Refuge House
Ronald McDonald House Charities
Special Olympics Florida-Leon County
St. Jude Children's Research Hospital
TCC Foundation, Inc.
TMH Foundation
United Way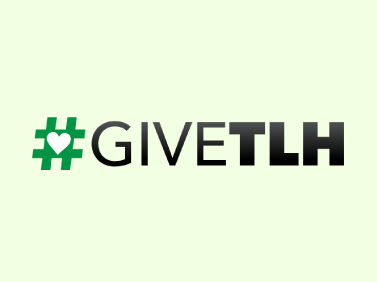 #GiveTLH
#GiveTLH is a community effort underwritten by philanthropist and businessman Rick Kearney. Each year, #GIVETLH separately spotlights 9 local nonprofits in the Tallahassee Democrat. This exposure has helped each of the organizations bring in many more donors and volunteers, which in turn, helps them to expand their programs and services.
Each of the nominees receive a $1,000 grant just for being selected. The local community then chooses the top 3. The 1st prize is $5,000, 2nd prize is $2,500 and 3rd prize is $1,000.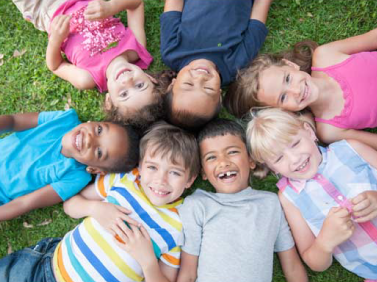 Putting Children's Needs First
It takes a village to raise a child. Many have heard that expression, and many will agree that it is true. Most children in the United States, and around the world, are living in a safe, nurturing, learning-conducive environment. However, the truth is that many children are victims of neglect and abuse – right here in our own backyard.
Mainline, along with several other organizations in the Big Bend area, are committed to changing these children's lives. We stand proud with our community's dedicated child advocates to make a difference – to be the village.
With a Little Help from My Friends
Mainline Chairman & Founder, Rick Kearney, takes us on a drive through the Dwellings, a Tiny Home community, and Westgate, a housing program for those less fortunate. Rick not only provides financial support, but he devotes his leadership and time to the operation and success of these model programs. Rick's passion is helping to eradicate homelessness in the Tallahassee, FL area, and rebuilding stability for individuals who have been struggling with mental and substance disabilities and poor health for years.
We give back to our communities and make our world a little better than how we found it – each in our own small ways.
Mainline Recognized as Family Friendly Workplace

According to the US Department of Labor
Among families with children, 89.3 percent had at least one employed parent in 2015
Among married-couple families with children, 96.7 percent had at least one employed parent and 60.6 percent had both parents employed.
If you fall into one of these categories, you would probably agree it's not easy to juggle your job and your family. And it's even more difficult if you or your family are not happy.
A happy family makes for a happier and productive employee.
Mainline understands the link between happy families and productive employees. With a workforce population and a customer set spread around the US, many employees are spending time away from their families.
To try to make up for some of that lost family time, Mainline hosts and supports family events – BBQ's, Bon Fires, Bouncy Houses, Weekend Getaways, Charity Events, and more.
Going Above and Beyond
The Tallahassee Family Friendly Workplace Initiative agrees that Mainline is doing the right things to provide a family-friendly workplace, and has recognized Mainline as one of 10 Tallahassee companies that go above and beyond in appreciation of their employees and their families.
The Family First Initiative was launched in 2015 by Tallahassee Mayor Andrew Gillum to help improve early childhood education and to help prepare children for success.
We feel like the employee and their family work for us, so we include them in the activities at the office.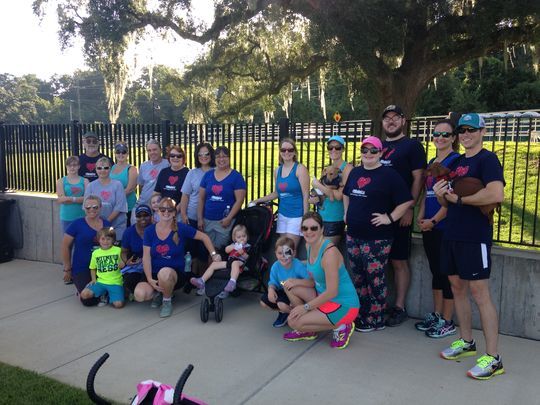 Employees at Mainline Information Systems participated in last year's heart walk sponsored by the American Heart Association.

Kearney Center Progress – Making more strides to eliminate homelessness in Tallahassee
Rick Kearney, Mainline Chairman and Founder, continues his efforts and passion to end homelessness in his local community through his support and leadership of the Kearney Center. Through partnerships with services and the creation of affordable housing, the Kearney Center provides a path to those who would otherwise be living on the street and looking for shelter.
"There is no text book to describe what we're doing….We basically threw out the book, erased the chalk board and built this solution from scratch".
– Rick Kearney, Chairman and Founder
Kearney Center Residents Thrive in New Environments
Relocation amid COVID-19 pandemic results in positive change
The Kearney Center is a 24-hour comprehensive emergency service center and a path to self-sufficiency for those who would otherwise be homeless. Rick Kearney, Mainline Chairman and Founder, and Board Chairman and Founder of The Kearney Center, is finding that transitioning residents into more independent housing to reduce risks associated with COVID-19, has led to a less stressful, more thriving environment for many.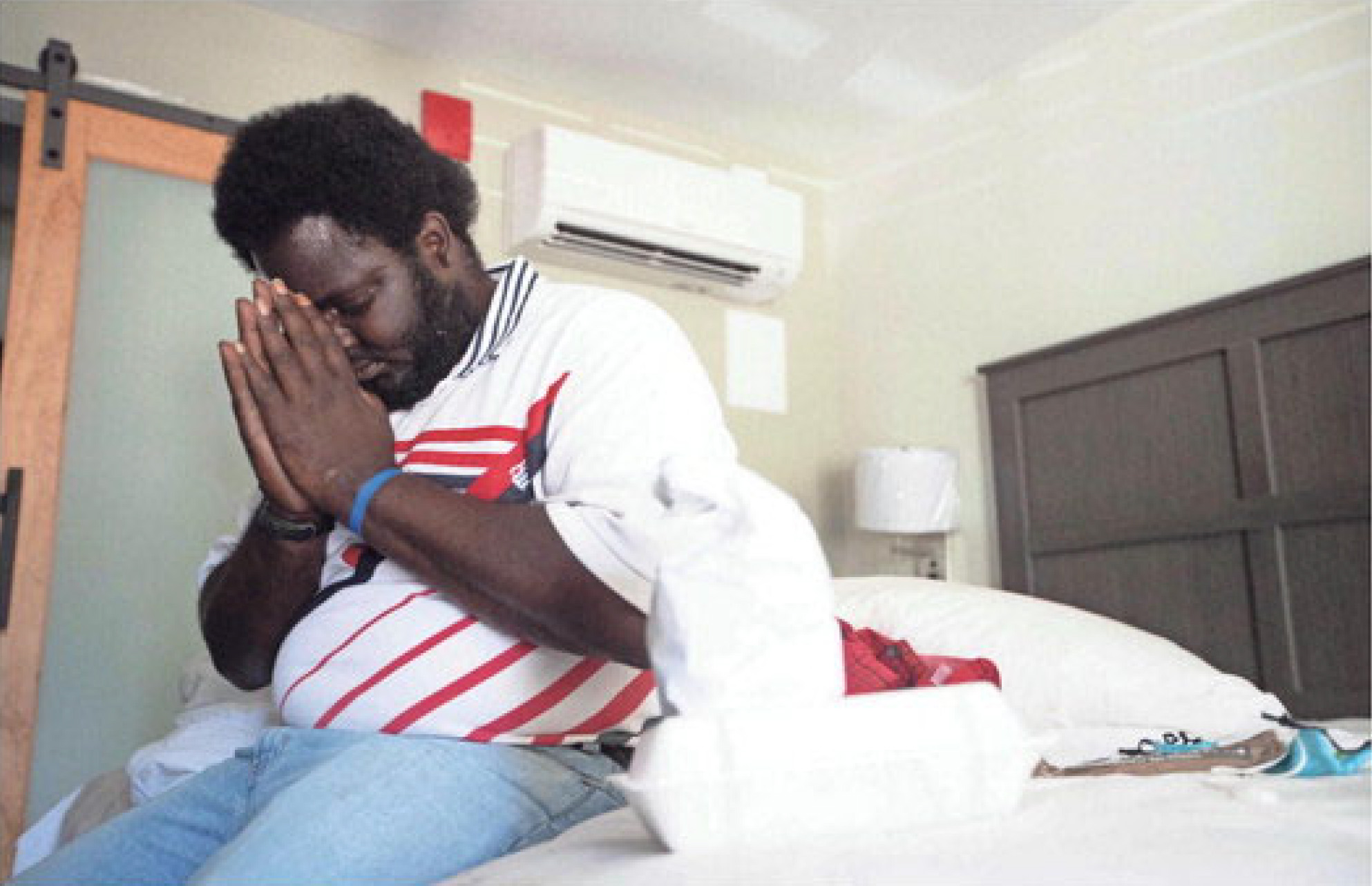 "We're seeing people do better. They're actually rising up quicker and lifting themselves out of homelessness," said Rick Kearney. "We really think this could be the future for how we help people experiencing homelessness."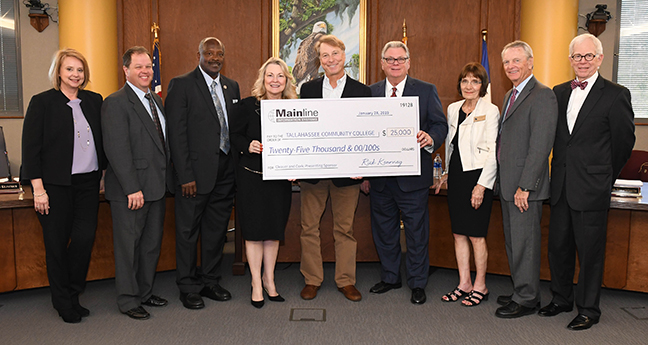 Mainline Supports Tallahassee Community College Scholarship Fund
Rick Kearney, Chairman and Founder of Mainline, has been an avid supporter of the TCC Foundations for many years. Continuing his partnership with TCC, Rick donated $25,000 to TCC's Cleaver and Cork event benefitting scholarships, educational programs and learning facilities.