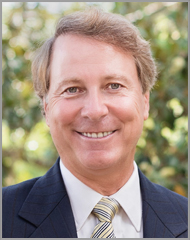 Rick Kearney
Chairman and Founder

Rick is Chairman and Founder of Mainline Information Systems, Inc., an IT solutions company headquartered in Tallahassee, Florida. Starting with a handful of people with computer programming skills in 1989, he nurtured the company into Florida's No. 3 high-tech company, as rated by Florida Trend magazine.
Mainline was on the Inc. 500 list of fastest-growing privately held companies in the United States for five years in a row; for three years, the company ranked in the top 25.
Today Mainline employs more than 350 people and has offices throughout the United States and in Brazil. The Mainline Team has also worked with many valued customers over the years. Take a look at our Case Studies page to see how we worked together to tackle their biggest business challenges.
A man of vision and action: Visit Rick Kearney's Website.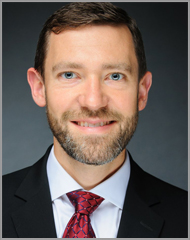 Jeff Dobbelaere
Chief Operating Officer and interim Chief Executive Officer

Jeff joined Mainline in 2002 and is currently COO and interim CEO, reporting directly to Chairman and Founder Rick Kearney.
Jeff Dobbelaere leads Mainline's continued transformation strategy to a high-value technology integrator that understands a varied client environment. With leadership experience across many segments of Mainline's business, Jeff fosters collaboration across the Company and alignment to the business strategy and vision. Learn more about Mainline.
As COO, Jeff oversees and directs Mainline's business plans, increasing client value and improving efficiencies. With Jeff's extensive experience in the Information Technology field and his problem solving and leadership skills, he leads the Company's professional, managed, and staffing services organizations and directs solution offerings in Mainline's portfolio, including cloud, hybrid-cloud, and multi-cloud platform solutions.
Check out the full range of Mainline solutions.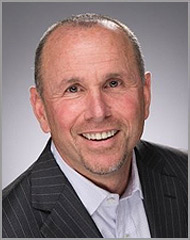 Eric Mann
EVP of Sales, Marketing and Corporate Development

Eric Mann joined Mainline in July 2017, heading the company's business development and M&A activities. In his current role as EVP of Sales, Marketing and Corporate Development, Eric's focus is to drive revenue, margin, and market share expansion in a dynamic and transformative marketplace. Learn more about driving your digital transformation.
Eric has more than 30 years of experience leading sales and marketing teams at high-growth companies, including EMC, NetApp, and Varonis. These companies all experienced hyper-growth under his leadership as SVP & GM for NetApp and COO for Varonis.
Mann is active in his community as a sponsor for the South East Consortium for Special Services, Inc. (SEC), a not-for-profit community-based organization dedicated to providing therapeutic recreation programs for children and adults with special needs.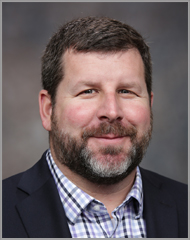 Joe Elebash
Chief Financial Officer

Joe Elebash has more than 20 years of experience in the financial/accounting field and is currently the Chief Financial Officer for Mainline Information Systems. Joe oversees finance, information technology, and human resources for the company. Learn more about Mainline and why over 2,500 clients nationwide trust us to deliver IT solutions that enable better business results.
Prior to joining Mainline, Joe was the VP of Finance for TUI Marine, which is a division of TUI Travel, one of the world's largest leisure travel companies. Joe also spent several years each at e-Security, as CFO, and PricewaterhouseCoopers, as an Audit Manager.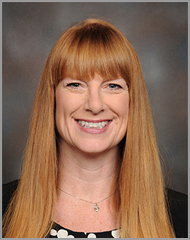 Beth Oberacker
VP Human Resources

With 25 years of Human Resources experience, Beth Oberacker joined Mainline in 2016. Beth currently serves as the Director of Human Resources and oversees the HR, Benefits and Payroll functions for the company. If you are looking to work with the best people in the industry, then a job at Mainline is for you.
Prior to joining Mainline, Beth served in similar roles with a large international staffing agency, a multi-state beer distributor, a well-known national home builder, and a Division of the State of Florida. She brings her skills to the ever-changing environment of benefits as well as the contemporary, family-friendly culture at Mainline. In addition to holding her master's degree in HR Management, she also holds both the Senior Professional in Human Resources (SPHR) and Senior Certified Professional (SHRM-SCP) designations.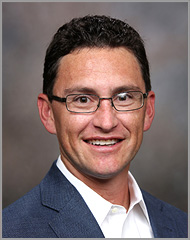 Brian Showman
General Counsel

Brian Showman joined Mainline in 2005 and is currently the Corporate Counsel. Brian oversees all legal functions and contracting on behalf of the company. His focus is comprehensive, corporate risk management while emphasizing the ease of doing business with Mainline. Read more about how customers like OneMain Financial found working with Mainline to be an easy and pleasant experience.
Brian is a graduate of the Florida State University College of Law. In his spare time, he enjoys fishing and archery.
Building Winning Customer Relationships
Read some stories of how Mainline helped our clients succeed.