Cisco is a worldwide leader in networking – transforming how people connect, communicate and collaborate.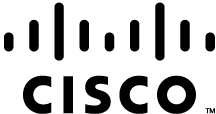 Some of our Cisco business partner certifications and accolades include:
Premier Certified Partner
Cloud Partner
Cisco Channel Customer Satisfaction Excellence
Mainline's partnership with Cisco delivers business solutions with unprecedented value to our customers, and helps companies seize the opportunities of tomorrow.
What is Observability?
Modern applications need to detect issues before they become problems. Observability is a process that uses software tools to collect and analyze data, user experience, infrastructure, and network insight to resolve issues before they impact the business.
Cisco Full-Stack Observability
You can't fix what you can't see. Cisco Full-Stack Observability is a comprehensive solution that brings data together from multiple domains, to provide unified visibility across apps and the networks they run on, helping to mitigate security risks, and optimizing resource allocation for workloads.
Observe
Secure
Optimize
Extend
Watch the overview
Run your cloud managed networks with simplicity, visibility, and sustainability
Meet Cisco Nexus Cloud
Simplify Network Infrastructure
Reduce Risk
Gain Enhanced Visibility
Proactive Monitoring
Watch the video to see how.
Mainline Information Systems Named CRN® 2023 Tech Elite 250 Solution Provider
Mainline recognized for achieving the highest partner levels with the IT industry's leading vendors enabling high value to its customers.