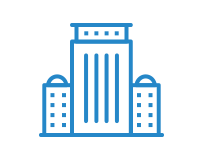 Headquartered in Tallahassee, FL, serving businesses across the U.S. and Puerto Rico
350+
Over 350 national employees who hold 850+ product and technical certifications
30+
30+ years of delivering effective enterprise IT solutions
Top partnership levels with industry-leading technology manufacturers and providers, including: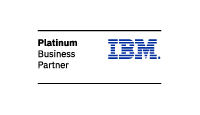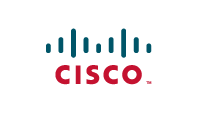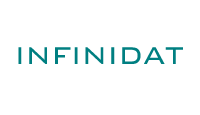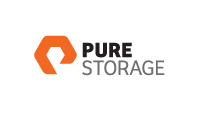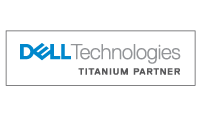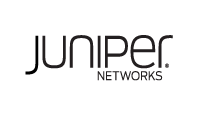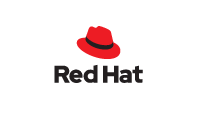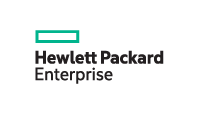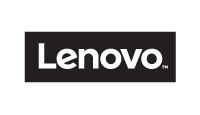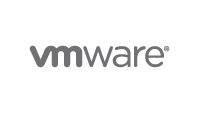 Our Mission
Mainline is a trusted advisor to enterprise and mid-market clients across the United States, providing technology solutions that best fit their business needs and strategy. Our client success stories illustrate our commitment to advising our customers.
Dedicated to Serving Our Customers and Community
Mainline invests in our community. Our Chairman and Founder, Rick Kearney, attests, "It's the right thing to do."
Among Kearney's philanthropic efforts are:


Establishing and providing financial support and leadership to The Kearney Center and The Dwellings to help the less fortunate in the Tallahassee community

Underwriting #GiveTLH, which spotlights and gives grants to local non-profits
Mainline employees across the U.S. participate in community projects led by:





with IT Solutions from Mainline
Enterprise Systems & Storage
Enterprise Systems is our core competency. Mainline has relationships with the top technology providers, including IBM, Dell Technologies, Cisco, HPE, and Lenovo, as well as enterprise storage providers including, Infinidat, NetApp, Pure Storage and more. We can provide enterprises with emerging systems, such as hyperconverged, containerization, microservices, and massively parallel systems. The systems we create provide the agility, security, and responsiveness application owners demand.
Mainline takes a lifecycle approach to Enterprise Systems that includes services for:

Our Enterprise Systems customers benefit from flexible consumption models, such as
HPE GreenLake Hybrid Cloud services
and
Dell APEX as-a-Service
offerings.
Enterprise Servers
High Performance Servers & Industry Standard Servers
Emerging Systems

Hyperconverged, Containerization, Microservices, Massively Parallel Systems

Flexible Consumption Models
Enterprise Storage & Data Solutions
On-premises storage
Cloud/Hybrid Cloud storage
Software-defined storage
Data Management & Data Protection
USE CASE
A Utility Company needed to deploy large SAP CRM, Business Operations, and Data Warehouse solutions. The company required a scalable, reliable enterprise system to deploy SAP. Mainline helped the company develop and implement an IBM Power solution with IBM FlashStorage and SVC, Commvault, and SUSE.
On- and Off-Premises Solutions
On-Premises, cloud, and hybrid cloud options
Flexibility to choose any cloud infrastructure or security provider
Deploy compute, data, and/or apps on-premises or in the cloud
Security and operational experience for controls and management
Assessment & design services
USE CASE
A Retail Company needed to control the cost of storage for infrequently accessed data, while preserving access speed for business operations. Mainline worked with the company to design a hybrid cloud storage solution that places the hottest data in the data center while moving less frequently accessed data to Azure cloud services. NetApp FabricPool software was used to host the frequently accessed critical data on the NetApp AFF all-flash system, while the colder data was relocated to Azure. With this implementation, the Retail Company realized significant cost savings and maintained data access speed. In addition, the solution enables migration to new, future arrays without disrupting the company's Disaster Recovery environment.
Cloud/Hybrid Cloud
At Mainline, we help our customers maximize their agility by deploying solutions on- or off-premises. We also help companies avoid vendor lock-in by offering on-premises, cloud, and hybrid cloud options. When you partner with us, you have the flexibility to choose any cloud infrastructure or security provider.
Our hybrid cloud solutions offer the resources needed for organizations to deploy compute, data, and/or applications on-premises or in the cloud according to their business needs. We have the security and operational experience needed to tie the cloud together with controls and management.
Data Protection
Data protection in the cloud age is more challenging than in the past.  Production data has become geographically dispersed and requires orchestration across a range of application system inter-dependencies.
In turn, Disaster Recovery has become more complex than it was in the past, and data must be immediately recovered, tested, and validated.
Mainline works with leading data protection solution providers including Cohesity, Commvault, IBM, Rubrik, Veeam, Veritas and more.
We understand the complexities of data protection and working together with our clients we build data protection programs with a deterministic outcome, so you'll know when you'll be back up and running should a disaster strike.
Data Protection more complex in today's cloud age
Production data is geographically dispersed
Compliance rules/regs must be met
Recovery requires orchestration across application system inter-dependencies
Data must be immediately recovered, tested, validated
Data Protection programs
All-encompassing, best-fit solution
Deterministic outcome – know when you'll be back up
Leading data protection solution providers
USE CASE
A coast-to-coast construction materials company needed a secure, highly available data repository capable of ingesting data from multiple IT departments, including data from high priority Oracle and SQL environments. Mainline worked with the client to narrow down best-fit solutions, as well as helped with the PoC. The result was a new highly available Cohesity back-up repository in addition to a low-performance NAS solution.
Networks that are more efficient, automated, and secure
Network quality is key to infrastructure solution performance
Remote sites, home offices, edge computing or on premises
Network solutions with underlying security, automation, and segmentation
Broad networking portfolio including all the major solution providers
USE CASE
At a large NY-based Healthcare Payer, Mainline replaced the entire network utilizing solutions from Palo Alto Networks and Arista Networks. The data center network was upgraded to a modern spine-and-leaf architecture to improve overall agility and scalability of the company's existing environment while positioning it for more efficient Cohesity backup and VDI solutions. The enterprise network was upgraded to a cloud-managed wireless environment to increase performance and efficiency in handling more devices while improving end user experience.
Networking
Mainline has a broad networking portfolio that includes all the major players, including:
We understand that the performance of infrastructure solutions depends on the quality of the network. For example, the cloud is only as good as its supporting network. Remote sites and workers rely on strong connectivity to access and transmit data.
Mainline has the resources needed to provide required connectivity for thousands of devices on the network, whether in home offices or for edge computing. We provide underlying security for the network and satisfy the need to segment networks in order to control access to sensitive information. Mainline makes company networks more efficient, automated, and secure.
Security
Companies are challenged by evolving cyber threats, such as ransomware, as well as compliance issues. IT administrators are no longer only tasked with keeping data safe inside the walls of the business but are responsible for the network and end user devices including employee-owned mobile devices.
Mainline provides customers with a range of protection methods and approaches to threat detection that help to keep your business systems, network, and edge computing solutions safe from malicious actors. We offer solutions that help prevent issues, mitigate risk, and resolve problems on the chance they do occur. Our offerings include security tools and services that control accessibility to client information, as well as desktop virtualization offerings and Mobile Device Management services to secure your end user computing solutions.
Mainline has relationships with top security technology partners including, but not limited to:

Prevent issues, mitigate risk, and resolve problems
Companies challenged by evolving cyber threats, ransomware, compliance issues
We provide range of protection methods to threat detection

Security tools & services that control accessibility
Response solutions, should an attack occur
Desktop virtualization offerings
Mobile Device Management services

Security strategy services
Partnered with top security technology providers
USE CASE
An International Shipping Company was hit by a ransomware attack. In response, the company decided to transform its network architecture from an on-premises data center to cloud. Mainline designed a secure network architecture for the company's remote sites, as well as for mobile employees, based on Palo Alto Networks and Arista Networks solutions. The new secure network permits the same level of security no matter where the employee is located. Furthermore, Mainline provided the cloud expertise to make the company's journey to Azure a reality.
"With our transition to the cloud, we needed a solution that would ensure secure access for all employees, from anywhere. With so many security solutions in the marketplace, we leaned on Mainline's security experts to design a best-fit solution for our needs and we are very happy with the results." IT Director
Improve efficiency of system and network administration
Complexity of today's IT environment makes admin tasks difficult to perform
Companies should be automating as many processes as possible
Automation solutions for systems and network admin tasks

Maintain commands, implement fixes, ensure completion
Deploy VMs
Configure access points
Much more

Top automation solutions including Red Hat Ansible, Aruba, Arista, VMware, and more.
USE CASE
An Insurance Company needed to automate processes associated with its virtual machines. Mainline helped the company use Red Hat Ansible to automate the build and deployment of virtual machines, as well as the maintenance of their configuration state.
Automation
IT environments have become so complex and fast paced that humans can't keep up with the demand, especially in Enterprise Computing. Organizations should be looking to automate as many processes as possible, and systems are difficult to retrofit. Companies must find a way to efficiently create and maintain commands, carry out fixes, and ensure they have been completed.
Mainline Automation solutions can handle systems and network administration tasks. We have automation skills and expertise in a wide variety of solution sets that we can use to help customers. We work with top automation solutions, such as Red Hat Ansible, Aruba, Arista, and VMware, among others.
When you partner with us, you can be confident that your company's systems are in good shape. For example, in one of Mainline's greatest automation successes, we helped a mid-size company with 200 servers ensure it has the same network configuration across wireless access points.
Analytics and AI
At Mainline, we understand that the huge volumes of data being generated by multiple systems create information management challenges for companies. Organizations have difficulty presenting a single view of information so they can leverage it for a competitive advantage. Our Analytics and Information Management practice helps clients uncover deep insights for better business outcomes using AI and Analytics tools that use machine learning capabilities.
Whether companies aspire toward data processing, governance, DataOps, or AIOps, Mainline can create an easily consumable environment for accessing information and organizing it into a common business perspective. We are trustworthy and empathetic, so you can allow us to handle your sensitive business information and know that your analytics solution will be tailor-made.
Uncover deep insights for better business outcomes
Huge volumes of data creating information management challenges
Tailor-made analytics solutions that align with business goals, for initiatives such as:

Data processing
Governance
DataOps
AIOps

We employ AI and Analytics tools that use machine learning capabilities
Comprehensive portfolio of solutions
USE CASE
A Bank needed a better way to preapprove loan refinancing. Mainline helped the bank implement a loan refinance customer preapproval solution using IBM Cloud Pak for Data. Now, the bank can optimize customer touch points to those with highest propensity for adoption and lowest cost of approval.
Comprehensive end-to-end IT services
Enhance infrastructure and maximize investment with Enterprise IT Services

Implementation Services
Managed Services
Advisory Services
Staffing Services
Software Asset Management

Diverse portfolio helping companies with data migrations, hardware refreshes, cloud implementations, assessments, capacity studies, and more
Experience across all major technology platforms
Project-based services – joint or full teams – available
USE CASE
A large non-profit humanitarian organization transitioned from a proprietary CRM system to Salesforce. This initial effort began with a large data migration, followed by multiple projects, customizations, and enhancements. The Salesforce Center of Excellence did not have the volume of internal Salesforce resources to support this large-scale effort. As a result of Mainline's history of success in supporting the Salesforce Center of Excellence, Mainline was asked to provide multiple resources under tight time constraints. The benefit to our client was the ability to rely on a primary vendor who focused on vetting candidates based on the client's culture and technology expectations. As a result of Mainline's vetting process the hiring managers were able to quickly select resources, resulting in time savings and the ability to meet critical project milestones.
Enterprise IT Services
Mainline Services can help with every stage of the delivery process by offering:

Our diverse portfolio of services enables companies to enhance their infrastructure and maximize their investment with everything from a hardware refresh to data migration to cloud implementation.
Our Software Asset Management (SAM) services help businesses optimize their software investments, overcome licensing challenges, and assist in ensuring compliance.
We can also serve as an extension of your company's supporting IT staff through our Managed Services and support offerings or short- or long-term Staffing Services.
Our ecosystem of partners includes: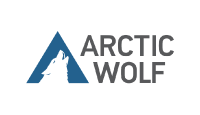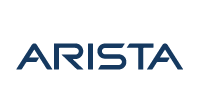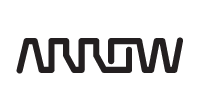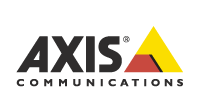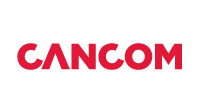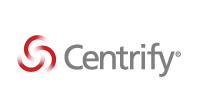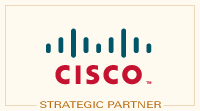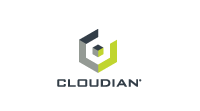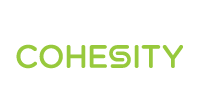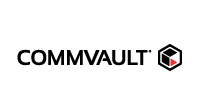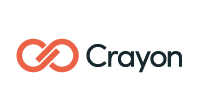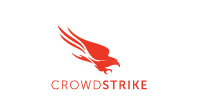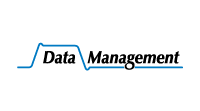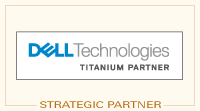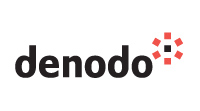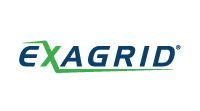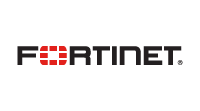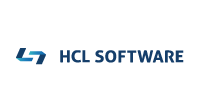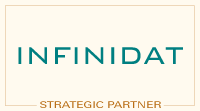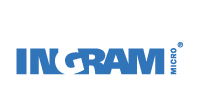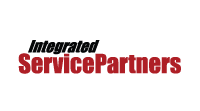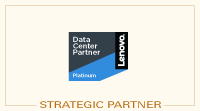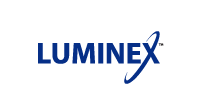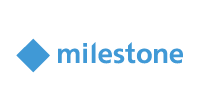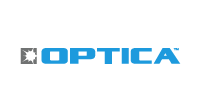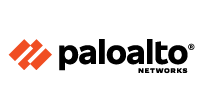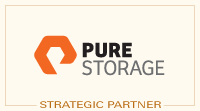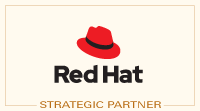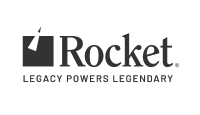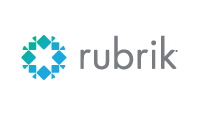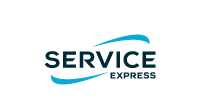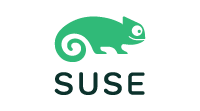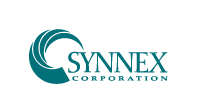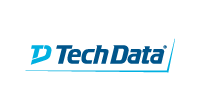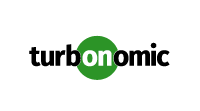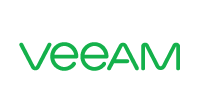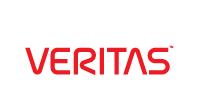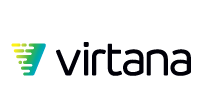 Flexibility in Delivering Solutions
Mainline offers flexible procurement methods for all solutions, including various lease options, cloud offerings, and traditional purchase. We provide consumption models, including "as a Service" (aaS) solutions, which are typically considered OPEX for accounting purposes. Mainline also provides services for our range of solutions, including consultative, engineering, delivery, and support.