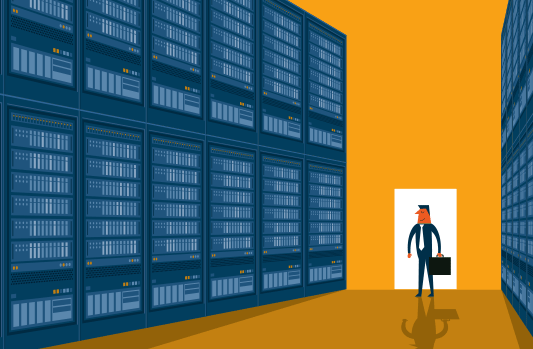 Are you going through XIV storage withdrawals? If you've been a loyal IBM XIV storage system customer over the last 10 years, you may be feeling the side effects soon. On February 27, 2018, IBM announced the XIV storage product line will no longer be sold through IBM or the IBM Business Partner channel in the United States, effective May 27, 2018. As with most IBM hardware withdrawals, this is not the end of support, as that usually follows in about 5 years. At that time, if you're still happy with your XIV relic, you'll need to request special support, which may be offered if replacement parts are still in good supply.
For most XIV installed data centers, a replacement strategy is now warranted.
Let's understand the reason behind IBM's product withdrawal. The storage problem that XIV was trying to solve has changed. As you may recall, XIVs were architected to spread the read/write and rebuild workload using low cost, large capacity spinning disk drives (HDDs). This reduced the need for expensive high-performance disk drives and reduced the risk of the dreaded double disk failure.
In recent years, flash drives have become mainstream for general purpose storage use and offer these benefits over HDDs:
Flash drives are 2x larger than HDDs, and they will continue to grow in capacity.
Flash drives are significantly more reliable than HDDs.
Flash drive IO is 10x that of HDDs, providing high-performance.
Flash drive prices have decreased, and the ROI equation closed for most organizations.
Flash drives use 10x less power than 15k RPM HDDs.
Putting all of these facts together, the XIV SATA and SAS arrays built for tier 1 workloads no longer make sense. Your choices are to move to an all flash or hybrid storage subsystems.
If you're looking for an appliance implementation built for tier1 or tier 0, the IBM FlashSystem A9000 and A9000R are top choices for current XIV customers. This newer storage solution family is based on Spectrum Accelerate (the XIV code stack), and it is combined with the blazing fast IBM FlashSystem 900 hardware. There is significant shared code between the XIV system and the A9000. They can natively replicate between one another, simplifying the migration process. Suffice it to say, the IBM FlashSystem A9000 and A9000R is the next logical choice for IBM XIV customers. (For a deeper look into the A9000 and A9000R, visit my previous blog, as well as my colleague, Steve Adil's blog.)
From an economic standpoint, there are two ways to move to the A9000 family, without having to pay high software license fees, depending on how you purchased your XIV storage:
1. If you purchased Spectrum Accelerate software separately from the hardware, then you can use the software licenses with your new A9000 hardware.
2. If you're like most XIV owners, with a combined hardware and software appliance, there is an ongoing promotion that began March 19, 2018, which offers 95% off the end-user list price of the IBM Spectrum Accelerate software license for 150-500TBs of existing XIV capacity. So basically, you just need to buy the new All Flash A9000/A9000R hardware, and IBM is practically providing the perpetual software license for free. There are terms and conditions, of course, which Mainline can help you navigate and apply for this promotion on your behalf.
Please contact your Mainline Account Executive directly, or click here to learn more about how Mainline can help you get over those XIV system withdrawals.
Learn more about the IBM A9000
https://mainline.com/ibm-flashsystem-a9000-new-er-flash-solution-next-gen-xiv/