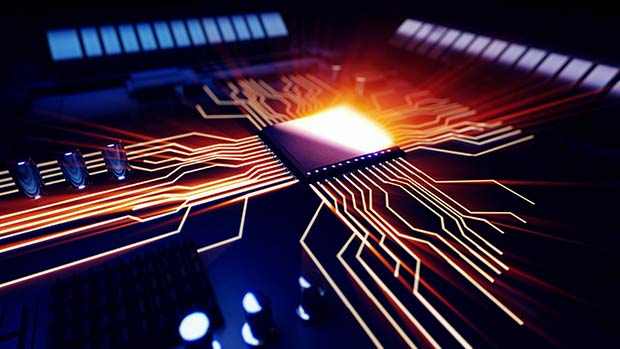 Ron Gordon
Director – Power Systems
The POWER9 processor was publicly announced in 2016. On December 5, IBM announced the first POWER9-based system, the AC922, with general availability December 22, 2017. The AC stands for Accelerated Computing because of the core performance, I/O bandwidth, and memory bandwidth, as well as the integration of up to 4 NVIDIA Tesla Volta 100 GPUs. This system is ideally suited for Artificial Intelligence applications, for machine learning and deep learning, using Linux and frameworks like Torch and Caffee. While AI seems to be a focus of IBM for this system, I also see other applications that can benefit from the high-performance GPUs and high CPU-to-GPU bandwidth that the AC922 makes available. These can be straight high-performance calculation-based applications like financial risk analysis, portfolio management, fraud detection, and the GPU database solution offered by Kinetica.
Let's look at some of the specifications, and you will understand why this is the fastest integrated GPU system in the market today. The system can have up to 40 POWER9 cores with two processors, with speeds up to 3.08 GHz. Each POWER9 chip has a memory controller capable of up to 157 GB, and each socket will support 512 GB of direct attached memory… meaning, you can have 1 TB of RAM on the AC922. There are two disk bays and 4 PCIe Gen4 slots for adapters, such as NVMe, InfiniBand, FBA and NICs. The systems are supported by Red Hat 7.4. The 4 NVIDIA GPUs connect directly to the POWER9 processor, via what is named NVLink 2.0, and can operate at a total data rate of 300 GB, which is much faster than any x86 system. The NVLink 2.0 connection also provides RAM and GPU memory coherency for additional performance gain. This system is air cooled and has dual power supplies.
It's interesting that this system has a code name of Newell, named after Allen Newell who was a researcher in computer science and cognitive psychology at the RAND Corporation, Carnegie Mellon University's School of Computer Science, and Tepper School of Business' Department of Psychology. It is also called the AC922 (Advanced Computing, POWER9, 2-socket, 2U) and 8335-GTG.
This breakthrough system can bring new performance to HPC clusters, which also benefit from GPUs. Mainline is available to help architect, design, and configure an HPC cluster, based on your needs.
Please contact your Mainline Account Executive directly, or click here to contact us with any questions.