Storage & Data Protection
Protect Your Data, Protect Your Business
Your business runs on data. Ensure your data and systems are safe.
Data Protection in the Cloud Age & Enterprise Data Management
Historically, data existed only within the walls of an organization. That has changed. Organizations now migrate their data from on-premises data centers to public cloud locations. In addition, cloud-native applications are being developed within the public cloud.
Data in public clouds is resilient because it exists in multiple sites, but it still needs to be protected in a manner consistent with the policies that are applied to on-premises application workloads.
Get expert advice on choosing data protection software.
Intelligent Disaster Recovery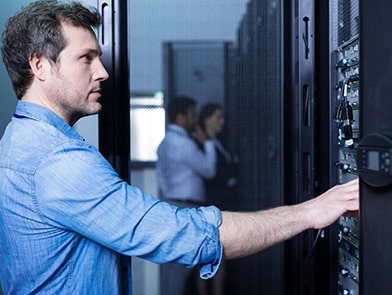 In today's data-driven environment, every organization must understand that when it comes to disaster recovery planning, it is not if, but when, a disaster will occur. Disaster Recovery (DR) has changed to a state where data must be immediately recovered, tested, and validated.
DR is more complex than it was in the past. Production data now spans multiple geographies and requires orchestration across a range of application system inter-dependencies.
It is common for organizations to mistakenly treat backup and disaster recovery as separate initiatives. Data protection should be an all-encompassing solution.
Read our blog post on reverse archiving to learn about the benefits of a data management program and long-term storage.
See how we helped Texas Wesleyan University shorten its disaster recovery from days to hours.
How Mainline Helps with Disaster Recovery & DRaaS
Mainline can ensure a deterministic outcome for your data protection program. In other words, you'll know exactly how long it will take to get back up and running based on repeatable testing exercises.
Data Protection Is Not a Project; It's a Process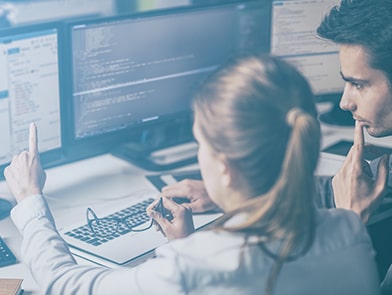 A robust data protection architecture is built upon validated success requirements. These requirements cannot be driven by the backup team exclusively, which equates to "best efforts." Instead, the success requirements must have the mindshare of multiple stakeholders, such as the application teams; server, networking and storage groups; and management teams.
Data in a Backup/DR system can be used for more than an unplanned event. It can be used for productive purposes like test/dev operations or analytics.
Mainline understands the complexities of application recovery. Yet, no one understands your environment better than you do; every environment is unique. We can offer you a perspective from our many years of experience in a variety of environments.
Engage with Mainline and your data protection program will have a deterministic outcome. When disaster happens, you'll be prepared and confident.
Receive a complimentary data protection software assessment.