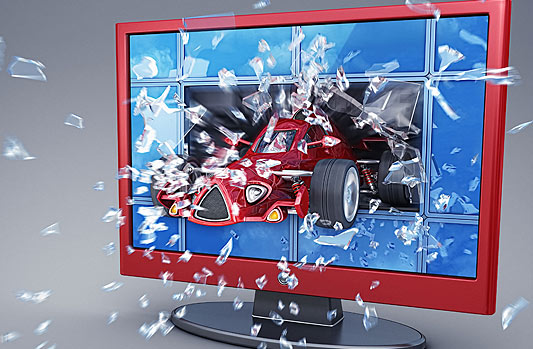 Chuck Desmond
Systems Engineer
What does my 1970 Chevelle SS Muscle car have in common with Pure Storage All Flash Arrays? The answer is quite simple: They both are fast, powerful and deliver a great experience!
The Pure Storage solutions I've implemented over the last couple of years have been outstanding! The Pure Storage flash arrays are straight forward to install, implement and manage. A wonderful experience, in comparison to other storage products I've sold. Customer satisfaction with the Pure Storage solutions have been extremely high.
A couple examples of Pure Storage implementations:
One of my large grocery store chains, we implemented Pure Storage for their customer's web access for on-line ordering. The solution greatly improved the responsiveness of the process, which in turn significantly increased their customer's satisfaction with on-line product ordering.
Working with a Property and Casualty Insurance company, we implemented Pure Storage to host their data bases. The solution improved the responsiveness of their data base applications, to the point that the IT department is no longer receiving calls and handling trouble tickets for DB performance and throughput related issues.
Pure Storage's All Flash Arrays provide outstanding functions, features and support. Below are a few of the characteristics that contribute to the products strength.
Pure Storage Flash is in Gartner's Upper right quadrant, this has been the case for several reviews.
Pure Storage Flash System's Variable Block Size architecture provides customers with industry leading data reduction results. The outstanding effective capacity is accomplished with the Variable Block size in conjunction with Compression & De-Duplication.
Purity operating environment is the software defined heart of Pure Storage's Flash Array. The Purity OS is consistent, and provides the same feature and function-rich benefits across the Pure Storage flash model offerings. Capability to provide ActiveCluster, Pure's Active/Active stretch cluster.
Concurrent "Non-Disruptive" code and hardware upgrades! The flash modules and expansion enclosures are retained if a customer does a controller upgrade.
Cloud monitoring, the customer's Pure Storage Flash Array is monitored 24 hours 7 days a week. Any anomalies, hardware issues, or alerts are all captured and investigated by Pure Storage engineers. Often, the customer is notified by the Pure Storage support team about an issue before they are aware it occurred, or is a pending problem.
Pure Storage has a robust all flash array product line from the entry M10 up through the M20, M50 and high-performance M70 offerings. The newest top performing family member is the X70. The X70 is built on 100% NVMe (Non-Volatile Memory express) providing enterprise-class all-flash array. This evolutionary Flash architecture is the next giant step in storage throughput and performance.
Block (FCP & iSCSI) and File (CIFS, NFS) are supported on the Pure Storage Flash Arrays.
For array code upgrades, the customer simply coordinates with the Pure Storage support team. The Pure Support team will do the upgrade for the customer, at the customer's requested time, concurrently and non-disruptive.
Please contact your Mainline Account Executive directly, or click here to contact us with any questions.