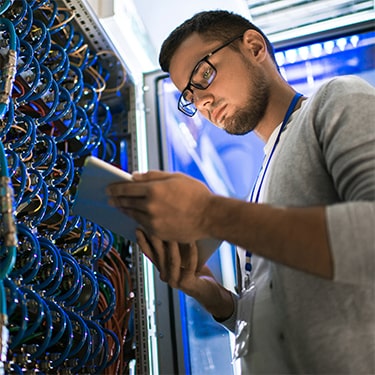 Welcome to self-driving storage. HPE intelligent storage solutions unlock the value of your data and deliver insights fast. With predictive analytics, automation capabilities, and enhanced security, you can transform your business.
HPE intelligent storage solutions self-heal, self-manage, and self-optimize to drive business outcomes, reduce costs, and increase efficiency.
Get a custom HPE storage assessment.
Alletra
Seamlessly power your data — from edge to cloud — with a cloud experience for all your apps. HPE Alletra delivers a common experience across clouds — as-a-service and with limitless scale — through cloud-native management of your entire environment from a single, SaaS-based console.
Harness AI-driven infrastructure
Get a built for cloud experience
Consume as-a-service everywhere
Primera
HPE Primera is the world's most intelligent storage for mission-critical apps that combines autonomous operations with extreme resiliency and performance. Answer all your mission-critical application challenges with HPE Primera. Intelligent storage that leverages autonomous operations to enable predictable performance at scale — and consolidation for all your apps. HPE Primera delivers instant access to data with storage that sets up in minutes, upgrades transparently, and is delivered as a service. Plus, it's backed by a 100% availability guarantee.
MISSION-CRITICAL REDEFINED
100% guaranteed availability
» Power your mission-critical apps
93% time savings
» Experience autonomous, on-demand IT
20 mins from rack to apps
» And provision in seconds
Get a custom HPE storage assessment.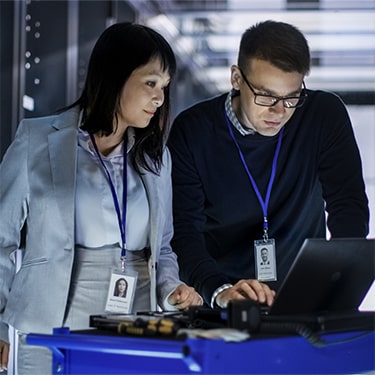 Nimble Storage dHCI
Effortless hyperconverged agility that you can consume as-a-service.
Named Best of VMworld 2020 for Virtualization and Cloud Infrastructure, HPE Nimble Storage dHCI drives more resiliency for your apps, more performance at scale, and more efficiency for your wallet.
Intelligently simple: Automated and on-demand with full-stack intelligence and policy-based automation
Absolutely resilient: Designed for 99.9999% availability with all-flash speed
Efficiently scalable: Grow compute and storage independently
Cloud experience: Now available through HPE GreenLake as a cloud consumption experience. Pay only for what you use, convert capital to operating expense, and scale compute and storage on-demand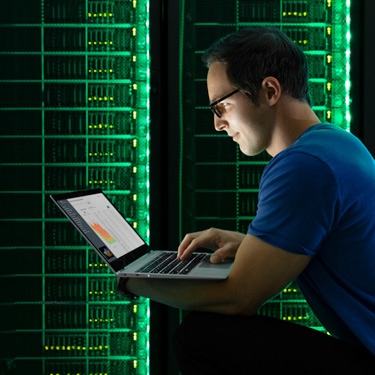 Cloud Volumes
Enterprise-grade multi-cloud storage service for Microsoft Azure and Amazon Web Services (AWS). Cloud volumes offer the simplicity of elastic cloud storage and the durability of an enterprise hybrid cloud solution. With cloud volumes, you have the freedom to use any cloud you want.
Features:
Persistent container storage to enable hybrid cloud apps.
Use multiple public clouds without migrating data, avoid large data egress charges and lock-in.
Avoid manual data migrations between on-premises and cloud; failback and failover capability.
InfoSight 
Smart, self-monitoring infrastructure with InfoSight. Recommendation capabilities and predictive analytics extended to HPE servers. InfoSight is an AI management tool for HPE Apollo systems, HPE ProLiant servers, and HPE Synergy compute modules.
With the help of InfoSight, enterprises can close disruptive performance gaps, drive down operating costs, and free IT departments to innovate new products and processes. Prevent problems with InfoSight. With constant infrastructure monitoring, InfoSight will identify potential problems and gain insights for issue resolution.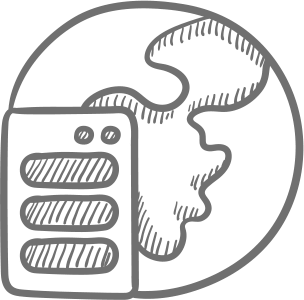 3PAR StoreServ
HPE 3PAR StoreServ is an AI-powered storage solution that provides a Tier-1 all-flash foundation for mission-critical workloads.
HPE engineering will support the last version of HPE 3PAR OS qualified on HPE 3PAR StoreServ 7000 Storage systems until October 2022.
It may be time for a storage refresh and there is a seamless, non-disruptive path forward. HPE Primera builds upon its proven resiliency with the intelligence of HPE InfoSight and the radical simplicity of HPE Nimble Storage . HPE Primera removes all the complexity typically associated with high-end storage without compromising resiliency.
Get a complimentary HPE storage assessment from Mainline