Mainline Recognized as Top-Rated Infinidat partner, excelling in the enterprise market with Infinidat technology.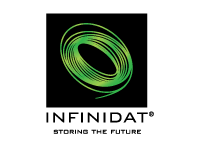 Tallahassee, FL – February 10, 2021
Mainline Information Systems, a national, leading provider of IT solutions and services, has been awarded the High Flyer Award from Infinidat, a leading provider of enterprise-class storage solutions. The High Flyer Award recognizes Mainline as the partner that closed the greatest number of opportunities and achieved the highest revenue in 2020.
"Awarding the High Flyer Award to Mainline reflects the commitment that their company has to our business partnership," said Steve Sullivan, Executive Vice President, Americas, at Infinidat. "Mainline has embraced Infinidat's technology and made it an integral part of their IT solutions and services for the enterprise market. Their team consistently demonstrates excellent technical skills and a client-first, consultative approach that helps customers tackle mission-critical initiatives."
Mainline is a Premier Infinidat partner, the highest partnership level in the Infinidat Partner Program. By including Infinidat enterprise storage solutions in the company's storage portfolio, Mainline strengthens its ability to offer high-value, customized technology solutions to enterprise customers. Mainline helps businesses leverage data-driven insights from hardware and software solutions deployed on premise and in the cloud, underscoring the importance of data storage.
"Our customers trust us to be an advocate for them and bring them best-in-class technology solutions that help them solve their most pressing needs," said Bob Elliott, Mainline VP of Storage Sales. "The more we show large enterprises what Infinidat storage technology can actually do for them, the more Infinidat is getting a seat at the table and changing how enterprise IT leaders think of the consolidation and economics of storage."
About Mainline Information Systems, Inc.
Mainline, headquartered in Tallahassee, FL, is an information technology solutions and IT consulting firm, who architects and delivers innovative IT solutions, including hybrid cloud offerings, on premise infrastructure systems, software offerings and services.  With national coverage, strategic partnerships with premier technology companies, and multi-vendor technology experts, Mainline Information Systems efficiently enables cost effective business outcomes.  The company may be reached by phone at 850.219.5000 and on the Internet at www.mainline.com.
All company, brand or product names are registered trademarks or trademarks of their respective holders.

Mainline Press Contact:
Cristina Perez
850.219.5000
Cristina.Perez@mainline.com