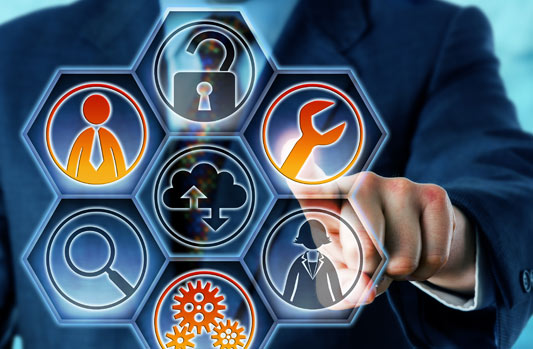 Mainline's clients depend on their data center systems for critical transaction processing and applications that are key to their innovation, collecting data and protecting information. There are millions of dollars invested in these applications; training of the users; and the certification that the use of these systems meets all security and business requirements.
I work with a variety of customers, in many different industries, with diverse investments in technology and applications. The common thread with each of them is their large investments in the applications; the data that runs in the data center systems; and how critical it is for each client to maximize the life span and investments in their systems. Some of these systems have been running for 20 or more years, and the skills on staff are critical to maintaining the environments.
We build client relationships that address their requirements. Many organizations struggle to retain the skills to properly administer and support the systems, which are the bedrock of their business. My customers' business environments are experiencing a lot of change, inside and outside of the organization. Financial and retail clients are being challenged by new competitors and new regulations. There are cuts into the budget, and IT resources are focused on developing new offerings, new projects and services to give them a competitive edge.
Mainline Managed Services works in cooperation with our clients' IT organization, to give their core systems the daily attention it needs. We prioritize responsiveness, clear communication, and best practices to make sure all bases are covered, from updates and patches to backups, system administration, and monitoring.
A few examples of our areas of expertise include:
| | | |
| --- | --- | --- |
| — zOS | –DB2 | –AIX and UNIX |
| — Virtualization | –System i OS        | –CICS Support Products |
| — MQSeries | –Oracle DB | –Storage Management |
| — Security | — Network |  — ISV Tools |
Our Managed Services provide a predictable and reliable model to handle the day-to-day functions of client systems. This provides an optimized delivery of services, which avoids a gap in key skills, and is a superior alternative to in-house technical support staff.
Our solution offers:
Deeper and more comprehensive set of skills than individual resources
Assigned specific personnel, who familiarize themselves with the unique characteristics of the IT environment
Our technicians possess senior level knowledge and years of experience in the IT industry
Resources go through a vigorous vetting process, including a thorough security background check
We have contracted with over 150 customers to manage and support their environment, while they innovate new solutions and utilize new technologies. Many of our customers have migrated to new solutions and platforms, then contracted with us to maintain those IT environments as they moved to their next project.
Our approach is simple. We provide a Managed Service tailored to the clients' requirements, with some of the most talented engineers in the industry, backed by a company that has been in business for over 28 years.
Please contact your Mainline Account Executive directly, or click here to contact us with any questions. Learn more about IT services & Enterprise IT solutions on our Managed IT Services page here!