Data Center Optimization Services
Meeting the Challenges of Data Center Optimization
When companies contemplate data center optimization, they have many questions and concerns. They have invested a lot in their current data center environment and need to know what it should look like going forward. Organizations may wonder if moving to the cloud makes sense. Should they consolidate their data center?
If businesses are going to change their data center, they want to be sure their data will be kept secure and protected.
Once businesses have decided to rethink their data center, they need a partner to help them develop and realize their vision. Guidance is needed to develop the plan and architect the solution before the procurement process.
"I want to let you know just how pleased I am with working with you all on the project. I really appreciate Mainline, I'm happy to recommend your services and I'll definitely reach out for other projects as they come along."
Benefits of Data Center Optimization & Data Management Solutions
Lower cost and complexity through infrastructure consolidation
Improve IT utilization and system availability with virtualization
Improve operating efficiency through better management of IT and application environment
Automate systems and data management tasks
Increase IT flexibility and responsiveness to meet changing workloads
Learn About the Enterprise Integration Strategy Roadmap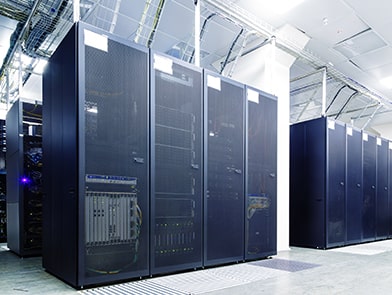 Guidance Throughout the Entire Data Center Optimization Journey
Mainline Services can help with every stage of the delivery process by offering Advisory Services, Implementation Services, and Managed Services. Our diverse portfolio of services enables companies to enhance their infrastructure with everything from hardware refresh to data migration. We can also serve as an extension of your company's supporting IT staff through our Managed Services and support offerings or short or long-term Staffing Services.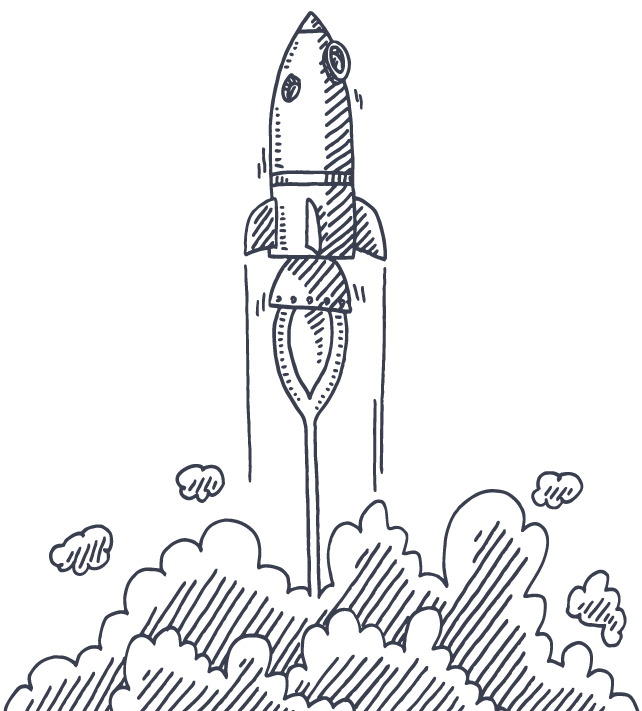 Our team of experts with experience across all major technology platforms will help you maximize your investment.
Comprehensive Data Management Services from Mainline
Mainline has services to support your data center optimization journey and handle every aspect of bringing infrastructure components together to build or redesign a data center. We help clients with the planning and implementation of a new data center, including data eradication, degaussing, and removal of hardware. Our staff can handle end of life and leasing issues, as well as data center consolidation.
Infrastructure Services
Mainline Infrastructure Services cover hardware, software, and environment needs. We have infrastructure services for most IT platforms and can perform Health Checks, Capacity Studies, and Assessments. Our Infrastructure Services help organizations achieve high availability and seamless business continuity through data protection. We offer infrastructure as a service (IaaS) for hybrid cloud, platform as a service (PaaS), and desktop as a service (DaaS).
Implementation Services
Mainline can assist with the entire implementation process, from planning and design to installation and upgrades. Our services staff can accomplish physical moves as well as data center virtualization and cloud implementation.
Managed Services
Mainline Managed Services cover advisory, assistance, and administrative capacities. We take a vendor-agnostic approach to Managed Services. Our Managed Services include remote management of enterprise systems and storage, proactive managed services for multiple environments, and remote monitoring and reporting to manage risk and complexity. Our virtual teams increase your access to skills and address company requirements.
Staffing Services
Mainline Staffing Services allow your company to acquire the talent needed to strengthen your organization. Our Staffing Services options include strategic sourcing for hard-to-find skills, project staffing for rapid scalability, short-term and long-term staffing, requirements-driven staffing, and remote staffing. We also offer Managed Staffing to handle the entire process of hiring new staff.
Project-Based Services
Mainline Project-Based Services design and deliver projects that meet your company's needs. Our experienced technical experts and architects can manage large-scale, multi-site, and multi-phase projects. We offer joint teams or fully staffed project teams. We provide outcome and schedule-driven delivery. Customers can choose from packaged or custom-delivery options.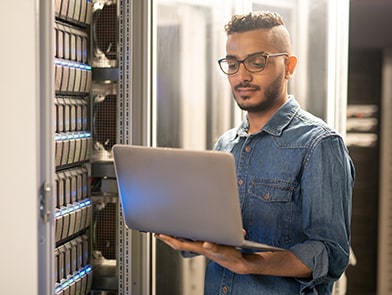 Data Center Optimization Solutions Expertise
At Mainline, we don't have junior resources on our staff. We are fully staffed with experts who have over 30 years of experience and have achieved a high skill level. Our engineers and service staff have more than 500 technical certifications. We have over 200 service professionals on staff to help you reach your data center optimization goals.
Where Are You on the Path to Data Center Optimization?
Schedule a complimentary Assessment with Mainline and learn what services your company needs to advance your data center optimization process.