Welcome to self-driving storage. HPE intelligent storage solutions unlock the value of your data and deliver insights fast. With predictive analytics, automation capabilities, and enhanced security, you can transform your business.
HPE intelligent storage solutions self-heal, self-manage, and self-optimize to drive business outcomes, reduce costs, and increase efficiency.
Get a custom HPE storage assessment.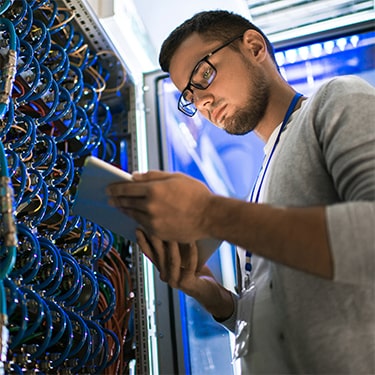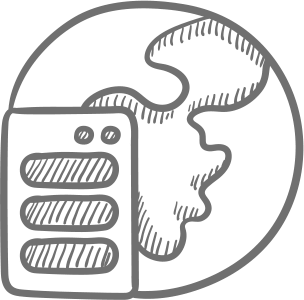 3PAR
HPE 3PAR is an innovative storage system that brings usability, visibility, and simplicity to storage administration. With features like adaptive data reduction, expanded automation capabilities, and copy management, you can achieve latency reduction up to 40%.
23x faster backups
7x faster restores
With 9x reduction in CPU consumption
3PAR delivers increased workload service with automated provisioning, cross-protocol file sharing, and double scalability.
With a unique, multi-node-capable architecture, HPE 3PAR offers an affordable, scalable storage architecture that meets your data center demands, no matter what your company's future holds.
Security features include edge protection, bi-directional movement of snapshot data between 3PAR arrays, and StoreVirtual VSA.
Automate large-scale data migrations (up to 24 3PAR storage systems). Smart SAN integration provides one-click, fully automated SAN zoning of Fibre Channel networks.
Cloud Volumes
Enterprise-grade multi-cloud storage service for Microsoft Azure and Amazon Web Services (AWS). Cloud volumes offer the simplicity of elastic cloud storage and the durability of an enterprise hybrid cloud solution. With cloud volumes, you have the freedom to use any cloud you want.
Features:
Persistent container storage to enable hybrid cloud apps.
Use multiple public clouds without migrating data, avoid large data egress charges and lock-in.
Avoid manual data migrations between on-premises and cloud; failback and failover capability.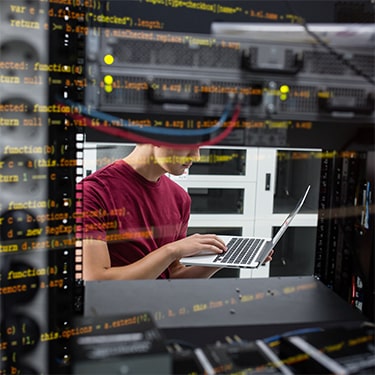 Server-based Apollo & ProLiant
AI-driven, cloud-based Apollo and ProLiant servers offer enhanced performance, predictive analytics, and next-gen security.
HPE has extended its predictive analytics and global learning capabilities to its suite of ProLiant servers and Apollo systems. With smart, self-monitoring infrastructure provided by HPE InfoSight, data center administrators can close performance gaps, drive down operating costs, and reduce administrative burdens.
HPE InfoSight constantly monitors infrastructure to identify potential problems and deliver insights for resolution, saving valuable time and resources through prevention.
With the efficient analysis of high volumes of data, InfoSight delivers business value and helps IT administrators meet and beat their data center operations challenges, such as rapid data growth, management complexity, cost, reliability, and security.
HPE Apollo 4000 Systems
Built with the future in mind, HPE Apollo Systems are optimized to support the data storage-centric workloads created by digital transformation.
Features:
Software-defined storage
Big data analytics
Improved system architecture
Accelerated workload performance
Enhanced security
Deploys at the petabyte scale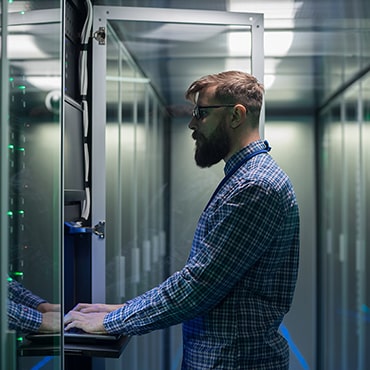 ProLiant
HPE ProLiant rack servers create a new compute experience with simplified Hybrid Cloud management, intelligent security, and predictive analytics. With its family of ProLiant rack and tower servers, HPE offers a range of resilient and versatile servers.
Controlled through a single infrastructure management solution, HPE ProLiant Servers are suited to diverse workloads.
Get a custom HPE storage assessment from Mainline.
InfoSight 
Smart, self-monitoring infrastructure with InfoSight. Recommendation capabilities and predictive analytics extended to HPE servers. InfoSight is an AI management tool for HPE Apollo systems, HPE ProLiant servers, and HPE Synergy compute modules.
With the help of InfoSight, enterprises can close disruptive performance gaps, drive down operating costs, and free IT departments to innovate new products and processes. Prevent problems with InfoSight. With constant infrastructure monitoring, InfoSight will identify potential problems and gain insights for issue resolution.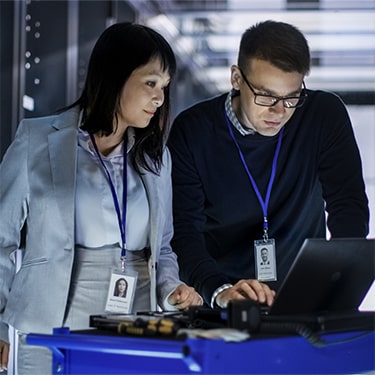 Nimble
An intelligent storage solution that combines flash architecture and InfoSight predictive analytics for improved efficiency and automation for streamlined administration. HPE Nimble Storage was named the 2018 Storage Product of the Year by SearchStorage.
HPE's all-flash arrays earned praise from customers for their simplicity, ease of use, and built-in analytics. InfoSight provides game-changing intelligence that improves performance, functionality, practicality, and ease of management.
Predictive, all-flash array eliminates performance gaps and provides 99.9999% availability
The best all-flash capacity per TB
Future-proof design ensures value today and tomorrow
Get a custom HPE storage assessment.