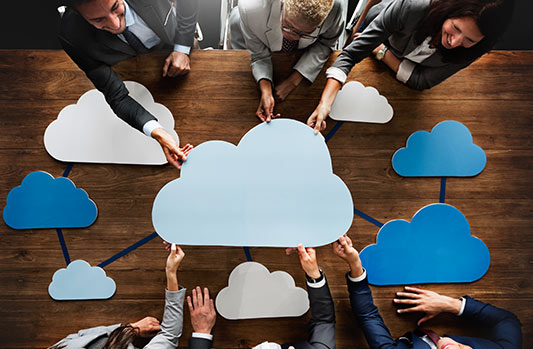 Bob Elliott
VP Storage Solutions
So you're moving storage to the cloud.
Maybe it's just backups. Maybe it's your data center archives.
In any case, there are many questions you will need to ask yourself as well as your cloud storage provider.
Consider these issues:
Have you thought about how you'll manage volumes?
Will you want to or need to spin up test devs?
Have you thought about security and compliance?
How will you move from one cloud to another?
How will you manage disaster recovery?
Are public cloud storage services right for you?
What about a hybrid cloud storage solution?
On-Premises or Off-Premises?
If you're researching storage options for the cloud, you'll quickly determine that nearly every storage manufacturer is claiming they have "cloud-something". Cloud integration, cloud enabled, cloud ready, cloud security, cloud economics, cloud services…the list of marketing terms goes on and on. How do you sort this out? Where do you begin?
There are the usual reports and reviews from consulting companies; you could spend hours googling. What about pricing and how do prices compare?
Tired and confused yet? Mainline can help you sort through these questions and help define a strategy that is right for your business. We work with every major storage solution provider in the cloud industry to provide exactly what you need in any situation.
Below are some of the products from our key partners that will allow a you to manage your data more effectively in the cloud computing environment. In addition, the IBM Redbook on Public, Private and Hybrid Cloud Storage Solutions is an excellent resource. Not only does it contain very specific information on the IBM Cloud Enabled products, but it also includes basic definitions and explanations of nearly everything that must be considered when moving to the cloud.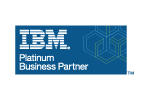 IBM offers one thing that no other storage provider can. They allow mainframe customers access to the cloud through Transparent Cloud Tiering. Data can be migrated to the cloud or even written directly to the cloud. Merely accessing files will then subsequently bring files back from the cloud without any user involvement. In addition to this, IBM has a plethora of Software Defined solutions (Spectrum Software) that will provide management, protection, backup, and security to a client's cloud data.
For more information on IBM solutions, visit https://www.ibm.com/cloud/why-ibm

Infinidat Neutrix Cloud – allows a user to write to an Infinidat device (either an on-prem Infinibox or directly into the Neutrix Cloud) that enables movement from cloud to cloud in seconds. It provides the ability to spin up test/dev volumes in seconds without provisioning more storage. Run normal enterprise apps with enterprise storage… natively in your AWS Virtual Private Cloud or Azure Vnet. It will improve AWS or Azure performance while lowering cloud costs by up to 66%. It also frees our customers to choose whatever public storage cloud provider they get the best deal from within any timeframe.
For more information go to https://www.infinidat.com/products-technology/neutrix-cloud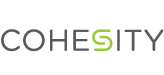 Cohesity has a primary focus on managing data in the cloud. Whether it is direct backup to the cloud, or advanced data management such as tiering, or data protection, Cohesity has an offering.
Their solutions include:
Data Protection
Scale out Storage
Cloud Integration
Long Term Protection and Archival
Security and Compliance
For more information go to: https://www.cohesity.com

NetApp has a wide variety of cloud enabling products that provide customers the ability to transition smoothly as well as maintain management and flexibility within the cloud.
Cloud Volumes – provides scalability, security and analytics for file based volumes in AWS, Google Cloud or Azure.
ONTAP Cloud – provides ONTAP features such as thin provisioning, SnapMirror, data tiering and more for AWS and Azure.
Cloud Insights – allows monitoring and troubleshooting, reducing cloud infrastructure costs by an average of 33%
Cloud Sync – NetApp's service for rapid and secure data synchronization. Works between on prem/off prem, private/public clouds.
Cloud Backup – backs up and archives data to AWS, Google Cloud or Azure.
SAAS Backup – Guards your SaaS data from threats.
For more information, visit https://cloud.netapp.com/home
Please contact your Mainline Account Executive directly, or click here to contact us with any questions.