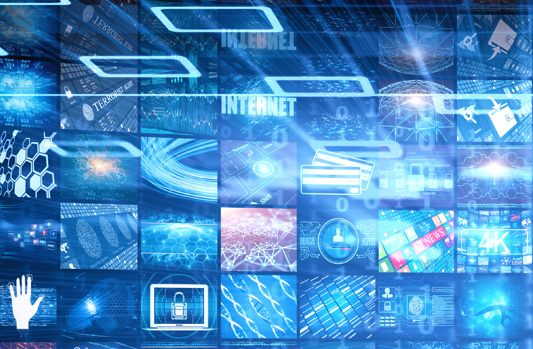 Andy Hartman
Senior Consultant
IBM recently announced support for OpenStack Newton in IBM's z/VM Cloud Manager Appliance (CMA). This new support is available with IBM z/VM 6.4. With this new support, IBM continues to provide increasing capabilities within CMA, over the past few years, in various OpenStack releases and z/VM implementations in previous releases of z/VM.
There are many deployment solutions for Linux running under z/VM. Basic deployment methods, included with different Linux distributions, include Linux guests created using manually coded parameter files, such as Kickstart with Red Hat, AutoYast with SuSE and Preseed with Ubuntu. From the z/VM side, you can use a simple disk copy solution to clone Linux guests and change various configuration items, such as IP address, host name, etc. IBM Wave for z/VM utilizes this disk copy technique to deploy its Linux images as well. Most of these solutions require a fair amount of setup and administration by both the z/VM systems programmer and the Linux administrator, with IBM Wave allowing more of an individual user deployment model.
CMA opens up more options with higher levels of management, easier deployment methods and more complex deployment options. With CMA, you can manage your z/VM Linux guests as a standalone environment, or you can integrate these Linux guests into more sophisticated enterprise or cloud deployment solutions, such as IBM Cloud Orchestrator, SuSE OpenStack Cloud and VMware vRealize.
CMA comes as part of z/VM 6.4, with OpenStack Liberty included on earlier installation media, but will come with the Newton release on install media going forward. You can order the Newton release through APARs if you have already ordered or installed z/VM 6.4. CMA is not a chargeable feature, so you already have this technology installed on z/VM. Just decide how you are going to deploy CMA, and then complete the configuration and customization. CMA has requirements that you should review before you begin with setup and deployment. These requirements can be found throughout the CMA documentation. This documentation also discusses how CMA can be deployed, and has information to consider when integrating CMA into a larger enterprise or cloud solution.
With the new Newton support and z/VM 6.4, CMA provides support for provision and managing SLES 12, RHEL 7 and Ubuntu 16.04 guests. With this release, there are improvements to performance of guest deployments, security enhancements, a simplified configuration wizard, simplified health checker, as well as other enhancements. There have been changes to the z/VM implementation as well, changing some of the service machines under z/VM and changing the default method of communications for the management network to IUCV instead of ssh.
IBM continues to move forward with their integration of z/VM and OpenStack, which I believe is needed to open up the z/VM hypervisor as a deployment solution, allowing z/VM and Linux on z Systems to move out of a strictly mainframe solution area into a wider open system solution, allowing customers to place workloads where they fit best. With the OpenStack integration, z/VM becomes more accessible to groups that are not familiar with z System solutions, and allows these groups to utilize familiar interfaces and concepts to deploy their workloads.
Mainline has extensive experience with z/VM and Linux on System z, so please contact your Mainline Account Executive to answer any questions you may have, or to set up a more in-depth discussion about what you can do with z/VM and the z/VM Cloud Manager Appliance.
Please contact your Mainline Account Executive directly, or click here to contact us with any questions.