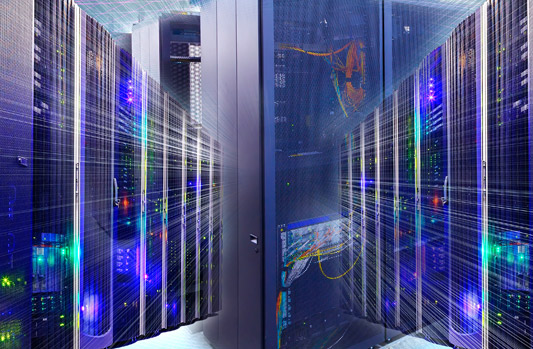 VMware and Amazon Web Services (AWS) have combined forces to provide you with a truly hybrid environment. If you have followed the VMware portfolio, then you know they tried to build their own public cloud with vCloud Air, and just sold it off last month to the OVH group, a global hyper-scale cloud provider. It's the same story across the cloud market, companies trying to compete with Amazon, a proven leader in a difficult and expensive market to enter. Many have failed, and few have succeeded or even managed to keep their head above water at all, certainly not in the clouds. Yeah, I know, bad pun!
Software Defined Data Centers (SDDC) is the name of the game, and this combined effort delivers the world class enterprise solution to the AWS cloud. This technology allows for your applications to run across vSphere-based private, public and hybrid cloud environments. SDDC provides your environment with true elasticity and scalability. In a day and age where more and more organizations are being tasked with doing more with less, VMware and Amazon have combined their expertise to provide you with the consistency and reliability of VMware by packaging up Compute (vSphere), Storage (vSAN), and Network (NSX), along with vCenter (single management console across clouds) combined with access to the global footprint and breadth of services that AWS brings to the table.
You, the customer, decide which workloads go in and out of the cloud. Putting you in the driver seat to decide which applications, data, workloads, etc. need to take advantage of the elasticity of your new and improved data center. SDDC is offered 'as a service' from VMware; what does that mean to you? All software components of this service will be fully certified and supported by VMware. VMware will be responsible for the patches and upgrades of the infrastructure software components for you, so you can focus on your applications.
Let's look at the 3 reasons why you would look at VMware and Amazon Web Services:
1. Maintain and Expand
Running out of space and utilities
Geographic expansion
Disaster recovery and backup
2. Consolidate and Migrate
Data center consolidation
Application migration
Speed to market
3. Workload Flexibility
Ability to burst
Application development
Segmentation of production and testing
Mainline has the expertise and knowledge to assist in your journey from the data center to the cloud. Planning in both technology and business is essential to success. With the combined technology of these two market leaders, you are automating your data center, as well as safely and securely sending workloads to and from the cloud, which allows you to focus on the next big project. Planning is also essential in making the transition successful, and Mainline has helped many clients in this journey for over 25 years.
If you're interested in having Mainline assist you in evaluating this or any other technology, please contact your Mainline Account Executive, or contact Mainline directly.