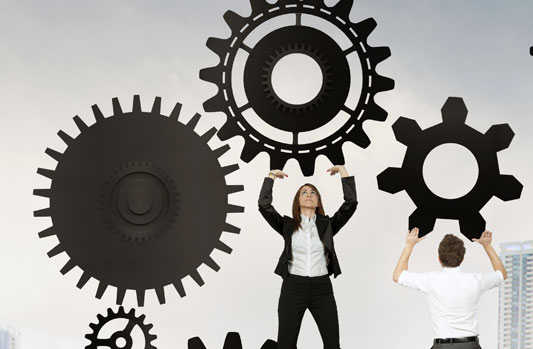 5 years ago, you would have never heard of Cisco and IBM working so closely together, as they are now. The sale of IBM's x86 business to Lenovo, a few years ago, has allowed them to leverage Cisco's servers and data center software stack. That leverage, combined with market-leading IBM storage, allows them to provide an integrated solution with the ability to run the largest enterprise applications out there. Together, IBM and Cisco have continued to make this solution better, and 2017 is no different. Let's look at what has changed, and why you need to take a closer look.
VersaStack was announced at the end of 2014, and it needed to get into the market which was being flooded with one-stop-shop configurations that you could just drop in your data center, plug in and go. Nothing is as easy as it seems, and many have faltered. IBM is not immune to failure. If you look back about 5 years ago, you may remember the days, not years, for PureFlex. Nothing is perfect out of the gate; VersaStack is a solution, rising from trial and error, that brings together the best of breed from Cisco and IBM. It is a solution that can conform to your specific business and technology needs – any application, anytime, anywhere.
So "what's changed in 2017, and why all the fuss?" Let's take a look.
VersaStack Converged Infrastructure
Cisco UCS Servers
Cisco ACI – Application Centric Infrastructure
Cisco UCS Director – Management console
Cisco Nexus Switches
IBM Storage
VersaStack 2.0 – 2017
Cisco CloudCenter
IBM Bluemix Infrastructure
IBM Spectrum Virtualize
VersaStack Converged Infrastructure
Both Cisco CloudCenter and IBM Spectrum Data Copy Management allow VersaStack to deliver an agile and easy-to-consume hybrid cloud solution:
Improve business agility, deploy applications now, move to optimal environment later
Migrate applications and data to the cloud
Track and manage copies, enabling end-to-end data management
Exceptional flexibility to choose the best deployment option for a wide variety of enterprise IT workloads
Free up resources in the data center for new generation applications and cognitive workloads
Mainline has the expertise and knowledge to assist in your data center journey. With this solution, you are automating your processes, whether that be with your applications, servers, virtual environment or network. Planning is also essential in making the transition successful, and Mainline has helped many clients in this journey for over 25 years.
We look forward to helping you in your journey to a fully automated hybrid data center.
Please contact your Mainline Account Executive directly, or click here to contact us with any questions.