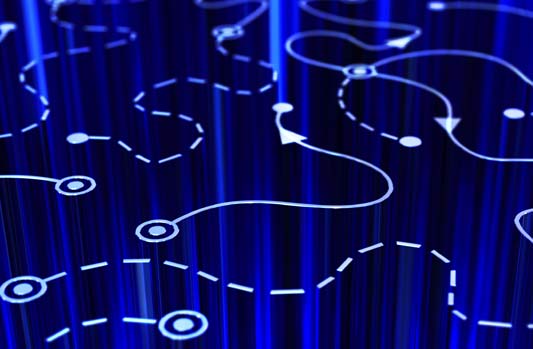 It is difficult to keep a fully- integrated network that connects a lot of remote offices and the home office that will insure the proper flow and security of your valuable data. Many businesses are built over time with "add on" equipment that may be aging and less efficient. The same is true of the traditional carrier or service provider networks, they have some aging systems that are not as efficient as they were when deployed, and they are not usually cost-effective for the amount of bandwidth needed, when running on older equipment.
As networking continues to evolve from the fixed point arrangements of the past for private wide area networks, there is a vast array of services and service providers touting their technology and managed services. Software Defined Networking (SDN) is no longer "new" technology, and the next step is taking it from the data center and campus networks into the wide area networks that support multi-location businesses, across the country and around the globe.
Enter the newest take on SDN, the software defined wide area network, or SD-WAN. This space, historically, has been led by networking vendors that specialized in hardware-based solutions. But, carriers entered this market in order to add more value to their existing basic connectivity offerings and to keep those installed customers. The market has added many competitors that we've not heard of to a large degree, and that trend will continue throughout 2017 and 2018.
Tier-1 service providers, such as AT&T, Sprint, Vonage and Verizon, all formed strategic technology partnerships with SD-WAN startups like Viptela, Velocloud and Versa Networks. Another contender with global reach is Masergy, who has some large-scale clients, and with whom Mainline has a working relationship. This emergence has led to a much more competitive environment for the end-users, and it is exciting to see this level of competition. It is similar, in the acceptance and innovation, to the network topology of MPLS, when it began to take over Frame Relay and ATM technology.
SDN in General is Taking Off in 2017
The global data center and enterprise SDN market reached $1.1 billion in sales for the first half of 2016, according to research firm IHS Markit, which was up 42 percent compared to the first half of 2015, with all major geographical regions reporting an increase in SDN spending. Research firms expect significant SDN spending growth in 2017, as SDN will transform the telecom industry, and will enable faster and more flexible implementation and support of new value added services.
In recent interviews with CRN, and at conferences around the industry, we have heard from the hardware manufacturers too. "In 2017, we can expect to see complete software-defined network infrastructure solutions that are commercially available, multi-vendor, based on a viable ecosystem of SDN and NFV (network functions virtualization) components," said Benson Schliesser, Brocade's top SDN engineer, in an email to CRN. "Adoption will rise, beyond the early adopter service providers, as enterprises and private data centers begin to see a manageable path to achieve the value of a flexible infrastructure."
Managed Service Offerings are on the Rise
Not only is SD-WAN becoming more prolific among the traditional carriers and service providers, many manufacturers are getting into the Network-as-a-Service business. Cisco Meraki, HPE's Aruba Network, Aerohive Networks and others who are emerging in Silicon Valley, are putting money and effort into creating these business units and business consulting practices around managed services. The end-user will gain more freedom to allow their internal staff to focus on operations and projects and let the service providers manage the WAN connectivity.
With the orchestration products that allow the network to select the right service, right path and routing, as well as optimal performance paths for information, most clients will find that their network performance improves and their costs may go down. The links that the service providers have will also gather statistical data, and in some cases, even perform analytics on the data, if the client needs that information.
It's the beginning of a new era. Networks are getting more intelligent, and end-point computing is a beneficiary of this technology.
If you're interested in having Mainline assist you in evaluating this or any other technology, please contact your Mainline Account Executive, or contact Mainline directly.