State of Texas DBITS Contract for Mainline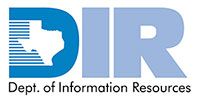 Mainline Information Systems is an information technology solutions and IT consulting firm, and has been serving State and local governments for 30 years. Mainline has done business with the administration of many state and local governments, and is very familiar with the business processes and challenges facing state government.
Mainline holds more than 1000 technical and sales certifications and is the recipient of many industry accolades. Mainline is the proud recipient of multiple IBM Beacon awards, IBM Innovation and Leadership Awards, CRN Tech Elite 250, and Florida Trends Best Company, and is accredited by the International Enterprise Architect Institute, Inc. (IEAI).
Services available under this contract are limited to the Deliverables-Based Information Technology Services specified on the Services Information page.