Data Management & Hybrid Cloud
Maximize performance while reducing data costs.
Achieve Business Goals with Hybrid Cloud
A Hybrid Cloud solution from Mainline combines the optimal mix of on-premises IT, private cloud, and public cloud to deliver the business value you need. It also allows you to evaluate and integrate new technologies where needed and leverage legacy systems as appropriate.
Data Management & Hybrid Cloud
Mainline's data management experts can assess and help you optimize your structured and unstructured data, as well as recommend the best mix of cloud and on-premises options to meet your needs. Our data analysis and solutions can help you right-size your storage and extend your infrastructure into the cloud as a hybrid cloud solution.
For example, you might run a subset of workloads in the cloud for analytics or testing purposes. You might also back up your data into the cloud as part of your business continuity strategy.
Discover How Hybrid Cloud Can Optimize Your Data Center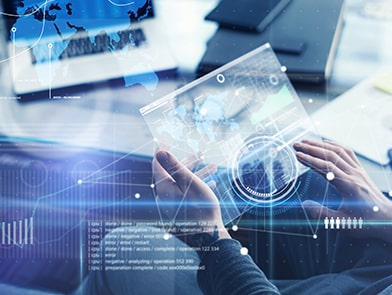 Hybrid Cloud & Digital Transformation
Hybrid cloud is a mix of on-site and cloud repositories. With a hybrid cloud solution, you can seamlessly move data and applications between your on-site and cloud environments. Mainline can help you leverage the agility and scalability of the cloud while optimizing your resources for the best return on your data storage investment, both on-premises and in the cloud.
How We Help with Data Management
Our experts bring a depth and breadth of knowledge to every engagement. First, we assess your data and discuss your goals and requirements, including compliance, performance, and agility. Next, we design a custom solution from a range of options that can include your existing data center and distributed platforms in addition to Open Source components such as Kubernetes containers.
Benefits of Mainline for Data Management and Hybrid Cloud
When organizations partner with Mainline for hybrid cloud, they have access to a team that knows how to support the solution. Mainline can provide a variety of solutions, which can unify the cloud experience across multiple public providers, instead of relying on native cloud services, which can lead to more complexity.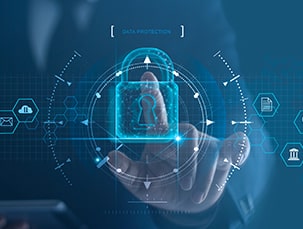 Security
As companies consider moving their data center environments to the cloud, they have concerns about compliance, identity access management, and governance. Many organizations are using multi-cloud, with data center resources on-site and in public clouds, as well as web-based applications. Hybrid cloud enables businesses to secure and protect information across all these environments. Sensitive customer data can be stored on-premises, and compliance can be met through off-site data archiving. Identity can be federated across on-prem, IaaS, and SaaS. Mainline can provide products and services to help federate identity to applications such as Office 365, Salesforce, ServiceNow, and others.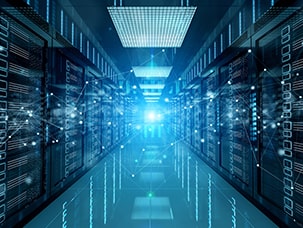 Networking
Companies looking to leverage the cloud need to ensure that their connectivity is reliable. The business must be dynamic about opening and closing connections and needs to understand which resources are communicating with each other. Retail locations and remote offices benefit by switching from expensive MPLS connections to cost-effective hybrid cloud. Hybrid cloud connects on and off-site resources for unified management and orchestration.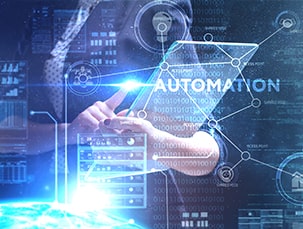 Automation
When companies deploy servers in hybrid cloud, they benefit from automation. In the public cloud aspect of hybrid cloud, deployment is carried out through code, making it easy for service managers to deploy resources anywhere. Deployments can be completed quickly, increasing the business's agility. Security and compliance can be enforced through monitoring configuration drift and enforcing settings.
Receive a Complimentary Assessment from Mainline
Learn how hybrid cloud can bridge data center gaps.