Converged/Hyperconverged infrastructures. Software Defined Data Center. Cloud. What is it, and where does Software Defined Storage (SDS) fit in?
SDS is not convergence or a Software Defined Infrastructure. It is, however, part of both of these new ways to create IT environments. SDS is also a standalone technology and can exist by itself. According to Gartner Group, "SDS leverages software that separates and abstracts storage capabilities dynamically derived from the physical and/or virtual storage devices, regardless of location or class of storage, to improve agility and deliver quality of service while optimizing and controlling costs".
SDS from the vendor view is all over the map. VMware sees it as abstraction of the storage layer, within the virtual hypervisor. Some vendors sell a software capability, running on virtual servers, using commodity disk. Some see it (or used to see it) as merely storage virtualization.
The most mature SDS infrastructure is all of the above, and more. Virtualization is a key enabling technology, as it removes the physical limitations from the controlling intelligence. This greatly simplifies infrastructure management, and reduces the complexity of the available tools to a common set. On top of virtualization, in any of its available forms, resides a policy engine. Designed for multi-tenancy, this engine allows disparate groups to use consolidated storage infrastructures, without the need to master the provisioning or management tools.
It then applies policies for data lifecycle management automatically based on what created the data or the characteristics of the data being created. If Cloud storage is desired, several plug-in methods for both storage and retrieval can be easily implemented.
I like to use the DVR experience as a great example of a software defined infrastructure. Let's say you want to record a TV show for later viewing. You have a simple interface to use to request services. After you ask for a program, you are presented with a list of available showings that were gathered from the network or cable outlet; and then, you pick one. The interface then presents you with your policy choices for how your recording will be managed. If it's a series, do you want to record all of them? If the DVR space fills up, are they eligible for deletion? How many of the series do you want to store? Once you're done, the software will then schedule the recording from the network or cable outlet. When you're ready, just go back to the interface, select and watch your show! In the background, your choices are noted, and you may be presented with suggestions for future shows of interest.
IBM is one of the few vendors that offer the entire "stack" of SDS capabilities. The Spectrum family provides simple storage provisioning of heterogeneous hardware with policy-based storage management, a full complement of storage virtualization capabilities, unified access for the host layer, and the industry's most elegant GUI. IBM alone allows users to learn one management tool that applies to all the various components in the SDS environment. And, IBM leveraged its Business Analytics engines to help you stay ahead of problems.
For more information: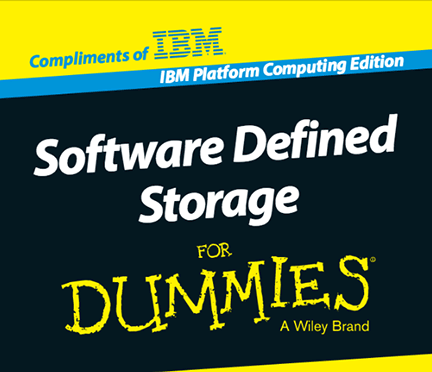 For questions please contact me or your Mainline account executive.