HPE compute solutions offer simple management for complex systems, efficient use of resources, and advanced data services. Applications and workloads are central to HPE's solution designs. All of HPE's compute offerings are future-proof, completely customizable, and intelligent.
Administrators can instantly reallocate resources as needs change. Plus, HPE compute solutions cost a fraction in comparison to traditional architecture. Whatever your compute requirements today or tomorrow, HPE has a solution.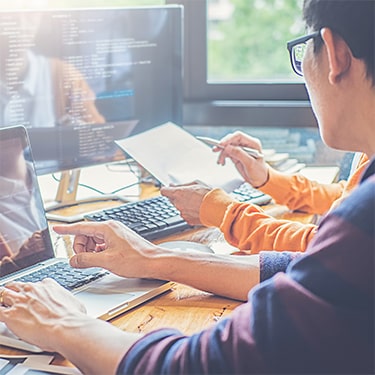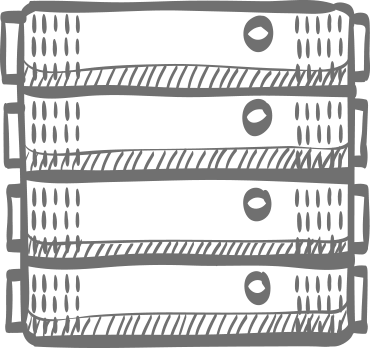 SimpliVity – hyperconverged infrastructure
HPE SimpliVity brings scalability, simplicity, and cloud agility to the enterprise data center.
SimpliVity is a hyperconverged platform that brings advanced data services and IT infrastructure together into a single, integrated, all-flash solution. Plus, it costs 3x less than traditional architecture and up to 49% less than public cloud.
SimpliVity benefits:
Innovative storage approach that enables real-time deduplication with no sacrifice to speed
Data efficiency that shines in multi-site environments
Complete with turnkey cloud solutions that integrate seamlessly with public clouds, like Microsoft Azure and AWS
Synergy – composable infrastructure
With composable infrastructure, physical resources like networking, storage, and compute are separated from their physical locations, making data center resources available as cloud services. Since data center resources can be managed with a web-based interface, Synergy makes a perfect foundation for hybrid and private cloud solutions.
Facilitates operational agility for rapid development and deployment
Eliminates need for workload-specific resources
Reduce overprovisioning and underutilization to maximize cost-effectiveness
Maintain various workloads (physical, container-based, and virtual) in the same environment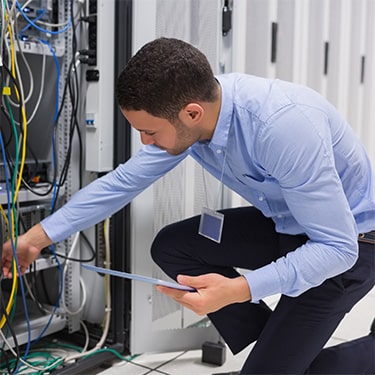 ProLiant
ProLiant software-defined servers are the perfect building blocks for an agile, efficient, secure, and affordable IT infrastructure. Designed for resiliency and versatility, ProLiant servers can be adapted for diverse environments and workloads, such as cloud, big data, and containers.
Benefits:
Software-defined, resilient, and versatile
Simple management: Controlled by single infrastructure management solution
Modular design and Smart Array RAID controllers offer more interface and storage options
Scalable and extensible CPUs
Advanced platform security features include breach detection, encryption, silicon fingerprinting, and breach detection technology