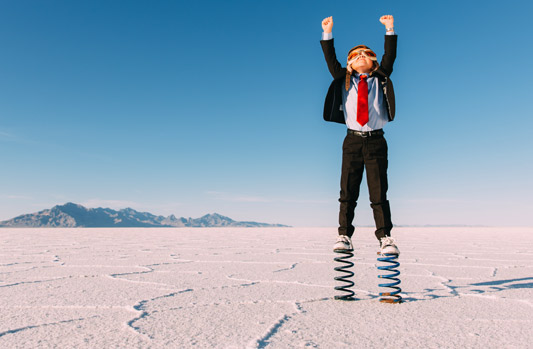 Nutanix continues to trail blaze their way through the hyperconverged market. Clearly a leader in the leading-edge technology, Nutanix has continued to do what they do best… make data center infrastructure invisible, and allow you to focus on applications and services that power your business. I have always been a huge advocate for what I call software umbrellas, essentially allowing your compute, storage, and network to run under a single platform. Nutanix Enterprise Cloud integrates server, storage, virtualization and networking, with the option of a turnkey appliance or as software on your servers.
Software defined is the obvious wave of the future – Producing agility, efficiency, scalability, and driving performance to levels that consumers and users have come to expect. Virtualization has become a CPU drain in today's data centers because of the VM sprawl that takes place, as well as a lot of empty instances requesting time from your compute platforms. Nutanix AHV (Acropolis Hyperconverged Virtualization) is a Hypervisor developed by Nutanix that is featured inside the stack, rather than a standalone product that needs to be purchased, deployed and managed separately. AHV is built on open-source technology and developed for the enterprise. It provides you with a much leaner infrastructure stack by stripping away the hypervisor 'bloat' I spoke about earlier, and lowering your overall virtualization costs by as much as 80%.
Along with Nutanix AHV, the Enterprise Cloud is also made up of Prism. Prism is the management console that provides a user-friendly interface that generates actionable insights for optimizing virtualization, infrastructure management and everyday operations. These two core components, combined with the history and expertise of Nutanix, bring a complete solution that not only provides greater efficiency and agility to your data center, but allows you to embrace the hybrid cloud without the concerns of security and control that your private infrastructure has provided you.
Here are 4 reasons that Acropolis should be in your future:
Built in Virtualization – Integration with VMware, MS and Citrix are all part of the solution, but AHV provides you with a fully-integrated option that is included in the cost of the solution. AHV provides management through Prism, DR and HA, as well as Dynamic Scheduling.
Platform Services – AHV comes with a full set of software defined services so that your organization can consolidate workloads onto Nutanix and manage centrally.
Enterprise Storage – Nutanix Acropolis employs MapReduce technology to deliver highly-distributed Enterprise grade storage.
Networking Services – In the continued message of software defined, AHV provides a central management platform for all networking services. Visualizing the network to pinpoint potential problems and automating common network operations are just a couple of the many features that the 'umbrella' provides.
Hybrid cloud and software defined will continue to lead the future direction of data centers and applications. At Mainline, we have the expertise and history, within the data center, to understand what you and your company need. We know that not every solution out there fits into all organizations, and it is our job to say no, just as many times as we say yes. We work with you to understand what is needed and what is wanted, and will meet somewhere in the middle to ensure that we have built a trusted relationship for the future.
If you're interested in having Mainline assist you in evaluating this or any other technology, please contact your Mainline Account Executive, or contact Mainline directly.