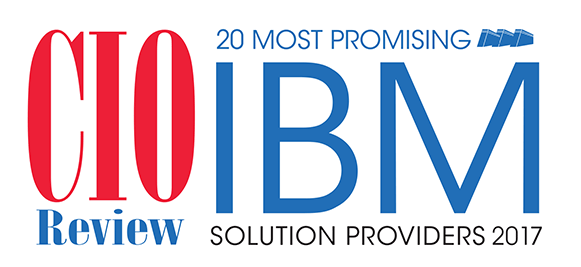 Mainline Named to CIOReview Top 20 IBM Solution Provider List
TALLAHASSEE, FL – October 6th, 2017
Mainline Information Systems, a leading national provider of IT solutions and services, has been named to CIOReview's Top 20 Most Promising IBM Solution Provider list. Mainline was recognized by CIOReview for its foundation of groundbreaking, innovative solutions delivering significant value to its customers.
Since its inception as an IBM Channel partner, Mainline has evolved to deliver IT business solutions to companies nationwide. "We've nurtured a strong partnership with IBM, and will continue to grow by assisting companies with their transformative IT initiatives", said Jeff Dobbeleare, Mainline VP of Technical Service and Support. "We've heavily invested in IBM and other market leader solution skills since most of our customers have heterogeneous installations. We help our customers select and integrate optimal solutions into their environments."
According to CIOReview, the Top 20 list of IBM solution providers was selected by a panel of CEOs, CIOs, VCs, industry analysts and CIOReview's editorial board stating that these companies are distinct, have a clear-cut methodology and offer outstanding customer service. The list is selected annually.
"We put our customers' needs first, we have the best people in the industry, and we continue to invest in areas important to our customers", said Jeff Dobbeleare. "Our investments in analytics, big data and cyber security are providing significant value to our customers."
About Mainline Information Systems, Inc.
Mainline, headquartered in Tallahassee, FL, is an information technology solutions and IT consulting firm, and has more than 400 employees nationwide. Mainline Information Systems has received multiple industry accolades, including IBM Beacon Awards, IBM Innovation and Leadership Awards, CRN Tech Elite 250, and Florida Trends Best Company, and is accredited by the International Enterprise Architect Institute, Inc. (IEAI). The company may be reached by phone at 850.219.5000 and on the Internet at www.mainline.com.
Mainline Press Contact:
Kim Garner
850.219.5221
kim.garner@mainline.com
All company, brand or product names are registered trademarks or trademarks of their respective holders.