Mainline Named IBM Beacon Award Finalist for Outstanding Community Impact
February 24th, 2014 – Tallahassee, FL
– Mainline Information Systems® announced today that it has been named a finalist for the IBM Beacon Award in the category of "Outstanding Community Impact."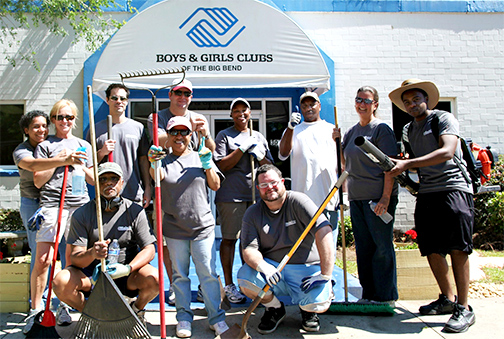 This Beacon Award recognizes IBM Business Partners that combined the resources, skills and talent of its company and people to positively address an issue of significant importance to the community within which it resides and/or does business.
Mainline's award is based on its significant financial contribution and service hours at the Renaissance Community Center in Tallahassee, FL, and the battle against homelessness.
"While it is an honor to be recognized for our involvement at the Renaissance Center, that is not why Mainline does what it does in the community," said Rick Kearney, chairman and chief executive officer of Mainline. "As with all large cities, homelessness is a major issue in Tallahassee. We believe in giving back to our community and helping those who need help getting back on their feet. Congratulations to the other IBM Business Partners recognized for making a difference in their communities."
The Renaissance Center provides tools and resources to help people return to independence. Before the Center existed, Tallahassee's homeless population did not have a place to access services and resources during the day. The Renaissance Community Center serves as a one-stop shop for homeless individuals and families to easily access an array of services by local providers. The Center is also open for numerous community outreach activities during the evening and weekend hours.
About Mainline Information Systems, Inc.
Mainline, headquartered in Tallahassee, Fla., is an information technology solutions and IT consulting firm and has more than 500 employees nationwide. Mainline has received many industry accolades, including VMware Global Desktop Virtualization Partner of the Year, Red Hat North American Partner of the Year, multiple IBM Leadership Awards and HP Specialist Partner designations. Mainline provides solutions throughout the United States, Puerto Rico and Brazil. The company may be reached by phone at 850-219-5000 and on the Internet at www.mainline.com.
Mainline Press Contact:
Kim Garner
850.219.5221
kim.garner@mainline.com
All company, brand or product names are registered trademarks or trademarks of their respective holders.