Mainline First Partner to Receive Gold Accreditation From IBM
Business analytics practice recognized for its expertise.
March 20th, 2014 – Tallahassee, FL
– Mainline Information Systems® is the first IBM business partner in the U.S. to receive the IBM Gold Accreditation for IBM Cognos Business Intelligence. To qualify for Gold Accreditation Mainline had to demonstrate its technical expertise through certifications and successful implementations.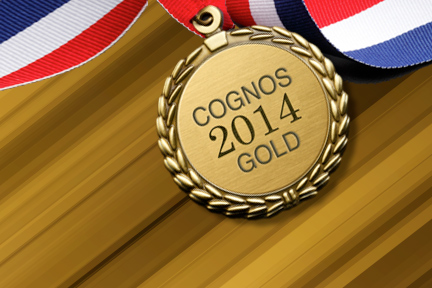 The Software Practice Accreditation program is designed for IBM Business Partners to accelerate and enhance their ability to successfully implement solutions that leverage IBM Software. To earn this accreditation, Mainline employees participated in the required training sessions and received Cognos certifications. In addition, IBM reviewed and validated several of Mainline's successful Cognos implementations. Mainline has more than 160 IBM certifications for business analytics and information management.
"The IBM Cognos Gold Accreditation recognizes the quality work and deep expertise that Mainline provides its customers each day," said Doug Harrell, senior vice president of Mainline. "And being the first business partner to achieve this speaks volumes to our continuous focus on education for our employees so they can best serve our customers. Our customers know that we are true experts and that they are getting a solution provider with deep skills and high standards, all validated by IBM."
In addition to the IBM Cognos accreditation, Mainline also has Bronze Accreditation for these two software categories: Tivoli Storage Manager and Tivoli Storage Productivity Center.
About Mainline Information Systems, Inc.
Mainline, headquartered in Tallahassee, Fla., is an information technology solutions and IT consulting firm and has more than 500 employees nationwide. Mainline has received many industry accolades, including VMware Global Desktop Virtualization Partner of the Year, Red Hat North American Partner of the Year, multiple IBM Leadership Awards and HP Specialist Partner designations. Mainline provides solutions throughout the United States, Puerto Rico and Brazil. The company may be reached by phone at 850-219-5000 and on the Internet at www.mainline.com.
Mainline Press Contact:
Kim Garner
850.219.5221
kim.garner@mainline.com
All company, brand or product names are registered trademarks or trademarks of their respective holders.