Mainline now has 10 professionals who have achieved certification from the International EA Institute, Inc. (iEAi), resulting in the largest number of accreditations for any Value Added Reseller (VAR) in the United States. This is quite an accomplishment by our team and a tremendous benefit for our customers.
What is the iEAi? Basically, iEAi is a vendor- and technology-neutral consortium focused on strengthening the enterprise architecture discipline. The enterprise architecture course series, originally developed by Scott A. Bernard, PhD, and IBM, focuses on the knowledge and skills attendees need to successfully implement an enterprise architecture initiative in the public or private sector. The Mainline team learned enterprise architecture concepts and best practices from IBM certified instructors that can be directly applied to our customers.
» Learn more about the International EA Institute, Inc.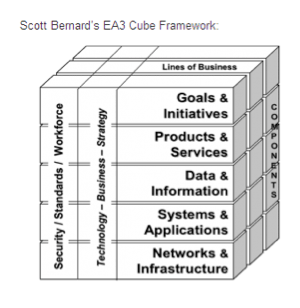 Why is enterprise architecture so important? All too often IT providers are focused on moving product for their customers, regardless of the customer's problem and desired outcome. Only when the enterprise is fully understood can technology be correctly applied to ensure a customer's needs are being satisfied.
Enterprise architecture enables business transformation, strategic alignment and effective IT investment decisions. By creating views of your company's future state architecture that reflect the capabilities you need to meet tomorrow's challenges, you can successfully chart a course that will result in more effective decision making and greater agility across the enterprise.
This investment is really about Mainline becoming a trusted advisor at the enterprise level and having our customer's best interests in mind.