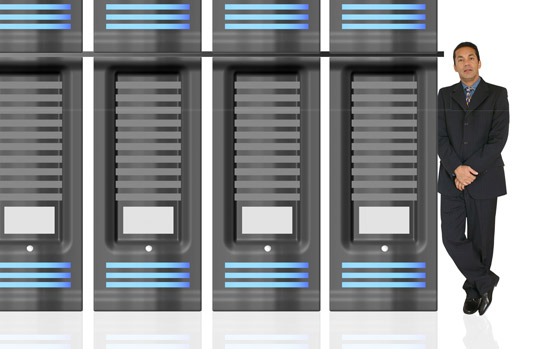 Steve Adil
Disk Products Manager
DataCore and Lenovo offer high performance software defined storage
The Lenovo Storage DX8200D Powered by DataCore appliance allows customers to have the benefits of software-defined technologies, to block and file storage for faster performance, while automating and simplifying operations. The DX8200D combines the experience that DataCore brings to SDS with the renowned reliability of Lenovo servers. The DX8200D offers easy scalability and single-pane management at a fraction of the cost of legacy systems—without trade-offs in availability, reliability or functionality. Mainline has been providing our customers with DataCore technology for many years. This relationship bcetween DataCore and Lenovo (another long term Mainline provider) will be beneficial to both companies, as well as customers.
The DX8200D appliance ships preconfigured, tested and optimized to easily deploy software-defined storage into your data center. The DX8200D unifies isolated storage devices, even across different locations, under one common set of enterprise-wide services. As a pioneer in storage virtualization, DataCore adds the ability to pool heterogeneous external storage, managing them centrally and uniformly, despite differences and incompatibilities among manufacturers, models and generations of equipment in use. We have found that customers are turning away from proprietary solutions, and the advent of SDS helps increase our customers level of choice.
We believe that the DX8200D storage appliance offers the following benefits:
Industry-leading performance
Affordable scale-up or scale-out expansion
Flexibility to seamlessly complement or replace existing storage
Single-pane management across all storage tiers and devices
Enterprise-grade Lenovo systems
A pre-integrated, pretested, appliance
Single source, worldwide support from Lenovo
According to TechValidate, DataCore customers report:
Lower cost of ownership: Up to 75% reduction in storage costs
Faster applications: Up to 10x performance increase
Higher availability: Up to 100% reduction in storage-related downtime
Greater productivity: Up to 90% decrease in time spent on routine storage tasks
The Lenovo DX8200D Powered by DataCore is now available worldwide, as of March 2017.
Please contact your Mainline Account Executive directly, or click here to contact us with any questions.