The IBM z14 ZR1 Mainframe - A reimagined z14 entry model in an industry standard 19-inch rack
The IBM z14 is a nimble new enterprise server, replacing prior systems such as z13s™, zBC12, and z114. The z14 Model ZR1 delivers high reliability capabilities in a smaller, industry-standard frame, with a lower cost of entry, that can easily partner with other platforms in a cloud data center.
With the IBM z14 Model ZR1 servers, you can rapidly develop and deliver high-quality services deployed on a trusted cloud infrastructure that is flexible, efficient, and resilient, and includes enhanced security features.
Through IBM's Early Support Program, North Carolina Farm Bureau Mutual Insurance Company was one of the first enterprises to test the new z14 ZR1. The 19" rack form factor fits seamlessly into their data center and the Hipersockets and IFLs are delivering a substantial performance increase.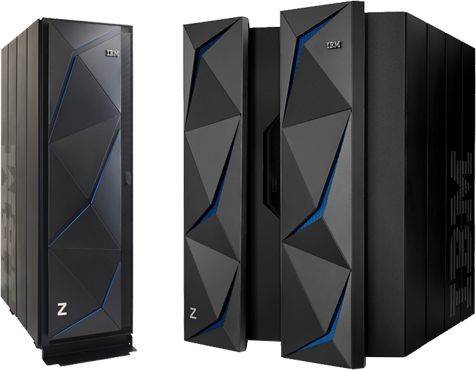 We are a mainframe shop for a reason.
As an insurance company, we like the security of having our data on the mainframe. We work with Mainline because the team is knowledgeable, presents new ideas and products, while understanding and working within the culture of our organization and staying true to our values and objectives.
Build trust in a day with the new IBM z14
"The z14 was a night and day difference. The Hipersockets and IFLs offer us a significant advantage. We are thrilled with the results."
Justin Randall
Senior Systems Programmer
North Carolina Farm Bureau Mutual Insurance Company
z14 Model ZR1 – What you should know
The new z14 Model ZR1 (machine type 3907), announced April 10, 2018, is larger, faster and more secure than its IBM z Systems business class predecessors.
The new server has 30 customer-characterizable cores running at 5.2GHz speeds (nothing compares to that in the industry). Its security continues to evolve with the industry's leading pervasive encryption implementation.
Build a business case for Linux on IBM z Systems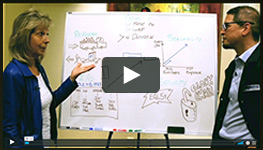 Manage your operation smarter, better and more cost effectively by deploying Linux on IBM z Systems mainframe. Not only can you reduce costs*, but you will benefit from:
Blockchain to enhance security, traceability and speed
Support tens of thousands of Docker containers
Improve Reliability, Availability, Scalability and Performance