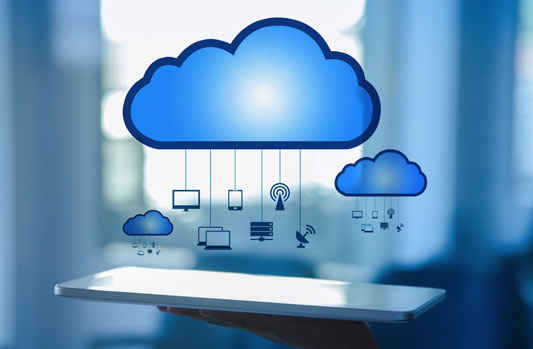 Steve Adil
Disk Products Manager
For the third consecutive year, IBM was ranked the number one vendor in software-defined storage controller software, according to results from International Data Corporation (IDC).
As the intelligence in storage controller hardware becomes more and more divorced from the hardware, flexibility becomes easier to integrate into the storage infrastructure. IBM leads in providing these software-based solutions through years of effort to integrate the entire storage product inventory into a software defined deployment.
What is a software defined deployment? Mainline published two previous blogs on this subject.
They can be found here:
https://mainline.com/software-defined-part-1
https://mainline.com/software-defined-part-2
On the news of IBM's ranking, Ed Walsh of IBM issued the following statement:
"IBM's storage leadership is the result of our investments and strategy to help solve our clients most critical data challenges and our commitment to deliver those solutions," said Ed Walsh, general manager, IBM Storage and Software Defined Infrastructure. "Our award-winning Spectrum Storage Suite combines a comprehensive set of data management tools with an economic advantage that can save our clients up to 40 percent in storage software costs."
The different components of IBM's Spectrum family are:
IBM Spectrum Virtualize™ – Virtualization of mixed block environments to increase data storage by up to five times
IBM Spectrum Accelerate™ – Enterprise block storage for hybrid cloud deployed in minutes instead of months
IBM Spectrum Scale™ – High-performance, highly scalable hybrid cloud storage for unstructured data driving cognitive applications
IBM Cloud Object Storage-Flexible, scalable and simple object storage with geo-dispersed enterprise availability and security for hybrid cloud workloads
IBM Spectrum Archive™ – Fast data retention that reduces total cost of ownership for active archive data by up to 90 percent
I believe that IBM's leadership position is a result of the way they built their individual product capabilities, allowing for better integration in the software defined environment. Simplicity and ease of use are also important and is a necessary base for a comprehensive policy-based storage management. Most of IBM's software defined components were organically designed… not purchased technology. Ironically, they are all managed by a consistent GUI that was derived by a purchased technology… XIV.
Finally, IBM's deep experience with storage virtualization is the glue that frees block storage management from vendor specifics and allows ease of movement for policy-based data lifecycles.
The Spectrum Scale™ and IBM Cloud object storage components accomplish the same goal for file and object based data.
If you're interested in having Mainline assist you in evaluating this or any other technology, please contact your Mainline Account Executive, or contact Mainline directly.