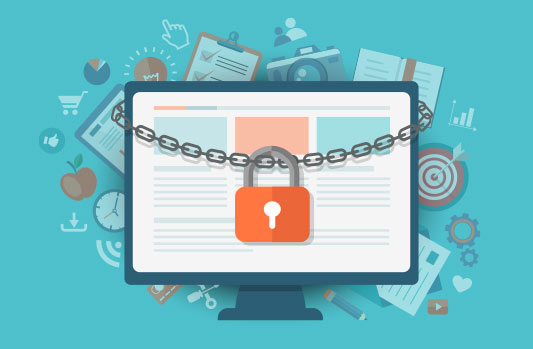 "Just have it here on Monday, please," I said. I hung up the phone and realized, I have no idea where the storage company is storing ALL of my possessions. I don't have a crate number, a bay number, a floor number or even an address. The moving and storage company arrangement with me is like an object-based storage system, which differs from a traditional file system, like CIFS, SMB or NFS. NFS that has a hierarchical nesting file structure is more like a self-storage locker, where I would need to remember the address, the building, row and the unit number. Conversely, with a moving and storage company, I have no idea where my stuff is located. I rely on my unique customer ID to help them locate my things, and bring them to me. This is similar to object-based, where the concept of the application-aware file location is removed, like IBM Cloud Object Storage (COS).
This removes a lot of the management overhead of flat files and enables such a system to store, manage and retrieve files faster than tape. A traditional single-file system scales to a million or so files, where an object-based store, like IBM COS, can theoretically, scale indefinitely. This makes it perfect for anything that is considered an active archive. Of course, you can use any storage sub-system utilizing cheap disk, such as SAS/SATA to act as an archive, many companies have done it. Virtual Tape, Worm and hyperconverged devices all do this today. The difference is the IBM COS implementation of erasure coding. Robert Tronrud already defined what it is at a high level, in his blog earlier this year, so we won't get into the details here. However, suffice it to say, the cost savings is in the need to only store one copy of your data, not two or three as you would with traditional sub-systems that use RAID. The economics really kick in around 500TBs of data, although a smaller entry version is rumored to be on the horizon.
When thinking of use cases for IBM COS, Mainline consultants look for active archive data. These are data types that get written, and rarely change, but need online access versus sitting on tape. These are applications like Cognitive, Analytics, Web Content, DevOps and Collaboration Shares. If it's cold archive data like Archive, Back Up, Data Retention and BCRS, and the tape management is becoming cumbersome, then IBM COS can be an excellent fit, especially if it's a very large data set where the economies of scale will make sense. Speaking of backup, this includes IBM Spectrum Protect, Commvault, NetApp Altavault, Oracle RMAN, Veritas NetBackup and more. If you currently have a very large multi-site disk pool for archive, then IBM COS will be an easy favorable business case for a replacement or for growth.
After all, IBM makes solution flexibility easy to accommodate most environments. Currently, IBM COS requires a minimum of 3 sites for data protection, however those sites do not have to be on-prem. Perhaps, you only have 2 sites today; or perhaps, you are trying to consolidate and shrink your on-prem footprints. No problem! IBM Bluemix (previously, SoftLayer) Object storage is powered by IBM COS, so you can choose to send part of your data to the cloud. Mainline storage consultants are waiting to help you move your data to a simpler, more secure, highly reliable object store, where you'll save time by not caring where your data is actually stored anymore.
Please contact your Mainline Account Executive directly, or click here to contact us with any questions.