Data Management & Hybrid Cloud
Data Management & Data Analytics
Mainline's data management experts can assess your data (structured and unstructured), optimize it, and recommend the best mix of cloud and on-premises options to meet your needs. Our data analysis & solutions can help you right-size your storage and extend your infrastructure into the cloud as a hybrid cloud solution. For example, you might run a subset of workloads in the cloud for analytics or testing purposes. You might also back up your data into the cloud as part of your business continuity strategy.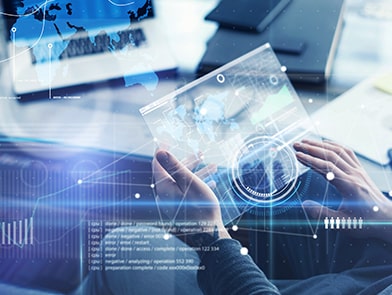 Hybrid Cloud & Digital Transformation
Hybrid cloud is a mix of on-site and cloud repositories. With a hybrid cloud solution, you can seamlessly move data and applications between your on-site and cloud environments. Mainline can help you leverage the agility and scalability of the cloud while optimizing your resources for the best return on your data storage investment, both on-premises and in the cloud.
How We Help With Data Management
Our experts bring a depth and breadth of knowledge to every engagement. First we assess your data and discuss your goals and requirements, including compliance, performance, and agility. Next, we design a custom solution from a range of options that can include your existing data center and distributed platforms in addition to Open Source components such as Kubernetes containers.
Discover the best software tools for data management.