IT leaders are pressured to accommodate C-suite and the employees. These employees now expect flexibility: a high-quality work experience easily and readily accessible from anywhere and any device. C-level expect the same and more… validation, reporting, and analytics on the same workforce. Simultaneously, IT is working to achieve and maintain secure networks and protect data and other technology assets. Webex (Cisco's collaboration platform) provides a seamless collaboration experience that maintains security, privacy, and achieves compliance standards. The Webex provides a platform for the hybrid workforce today — and is flexible in allowing future integration. Let's look at what makes Webex the leader in collaboration solutions, including manageability, scalability, security, collaboration, flexibility, and AI capabilities.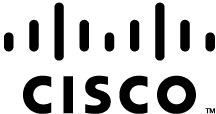 Collaboration, always and everywhere
Not just internally, employees collaborate with people outside an organization too. This is often the work that leads most directly to revenue, efficiencies, and other bottom-line events. This collaboration needs to be simple, efficient, and include flexible options for data exchange. Of course, IT still must secure the network edge against virus and malware and enforce loss prevention policies for data. The "single user identity" model enables this collaboration with customers and/or other businesses in a way that safeguards both data and accounts without compromising experience quality. Visible indicators warn employees when they are collaborating with people external to their organization. Webex for Government users have FedRAMP-authorized sharing for secure communications… even with collaborators that aren't using government-approved devices or services.
Compliance, security, and privacy
Zero-trust security for Webex provides end-to-end encryption. Identity verification provides confidence that the meeting participants are valid. You control keys for encryption of traffic and data without anyone else, including Cisco itself, having access.
Webex allows multiple partners to integrate comprehensive Data Loss Prevention (DLP) solutions to further ensure information isn't shared without intent and authorization. Policies can be applied to meetings themselves, as well as recordings and transcriptions. Redaction and deletion APIs can go even further to enforce organizational policies. Documents uploaded to a Webex space are scanned and the chosen policy is applied, blocking sharing with unauthorized users.
Cisco Security is a bundle that enhances capabilities with tools including Duo, Talos, CloudLock, Umbrella DNS, SecureX, and AMP.
Managed, monitored, and analyzed
In addition to the automation of administrative tasks, Control Hub provides Webex administrators with the ability to react by identifying, diagnosing, monitoring, troubleshooting, and ultimately remediating issues. Key features for IT include:
Single Sign-On

» Security Assertion Markup Language (SAML) v2 Federation is supported with Microsoft Active Directory Federation Services (ADFS) or Azure Active Directory (Azure AD)
» Also supported is integration with Okta, Ping Identity, ForgeRock, and other industry-leaders
Identity and Access Management

» Provision, authenticate, and authorize users to the service and the appropriate spaces
Management

» Enables IT to configure and enforce security policies
» Secure participants and devices
» Prevent data misuse
Analytics

» Real-time metrics in workspaces
» Troubleshoot meetings even after complete
» 90 days of historical data
» Pro Pack enables up to 13 months
» Multidimensional pivots and exploration of data
» Pro Pack enables drill-down into session and user metrics
3rd-party ecosystem of applications and integration
For developers, there's an industry-leading set of APIs and SDKs that can leverage the Webex open platform. Departmental workflows often rely on 3rd-party applications and services. Employees can discover and connect with 3rd-party applications that support their line-of-business workflows. IT can utilize 3rd-party applications and services to enhance calls, meetings, and messaging directly within Salesforce, ServiceNow, Zendesk, as well as ISVs like Workboard, Smartsheet, and many more.
AI capabilities
Being powered by Webex provides access to a stream of innovation, including the latest advances in Artificial Intelligence (AI). Powerful tools like meeting highlights and transcriptions increases employee engagement and productivity. Audio intelligence features remove background noise and optimize voices and enhance session quality, so meetings are engaging and inclusive.
Hybrid work model is definitely here to stay
2020 and the COVID-19 pandemic may have left us with uncertainty, and certainly has resulted in modified work environments, namely the hybrid workplace. Both IT staff and the employees they support have adopted a very flexible schedule that includes office work, remote work, and home office work. Hybrid work, a term used to describe the flexibility to work from any location and/or device, is here to stay for the foreseeable future. According to Cisco's "Accelerating Digital Agility" report, March 2021, 98% people believe future meetings will include remote participants and just under 57% expect to be in the office 10 or fewer days each month.
Webex can help you achieve an open, flexible workspace for employees that is sustainable and without boundary while IT can automate some common tasks while retaining intelligent control and reliability.
More Information
Mainline's partnership with Cisco delivers business solutions with unprecedented value to our customers, and helps companies seize the opportunities for the future of work. Some of our Cisco business partner certifications and accolades include:
» Premier Certified Partner
» Cloud Partner
» Cisco Channel Customer Satisfaction Excellence
For more information on collaboration tools and hybrid work solutions, contact your Mainline Account Executive directly or reach out to us here with any questions.
You may be interested in:
BLOG: Cisco Secure Firewall – Adaptive Security Appliance (ASA) and Firepower
BLOG: Cisco Email Security Solutions
VLOG: Cisco Security (4:54)