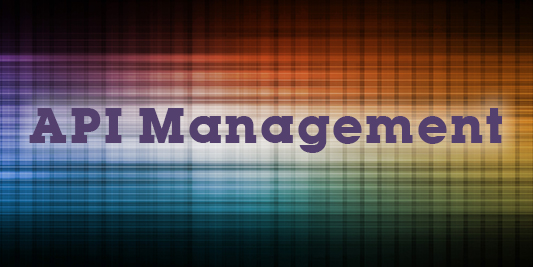 Introduction
APIs are the basic building blocks of digital applications. With the increased cloud adoption and new innovations in cloud, IOT and AI, API's have become ubiquitous. API-based application ecosystems help drive new channels of growth, acquire new customer base and provide new sources of monetization by securely exposing the data and functions.
The purpose of this blog is to document the features and functions expected of a mature API management product.
API Management – Key Features and Functions
Here are some of the key features expected of a mature API management product
Security
Security is the foundation to API infrastructure from both the producer and consumer view of the APIs. When exposing business data and services to both internal and external partners, it's extremely important that these APIs are secured and only accessed by the intended entities. To avoid misuse and to protect data and systems against potential attacks, there must be complete control over who is accessing the APIs (enforced via authentication and authorization using industry standard protocols, such as SAML, OAUTH etc.), where the APIs are being accessed from (enforced via IP blacklisting and whitelisting, etc.), as well as when and how the APIs are being accessed (enforced via policy driven quotas and throttling).
Caching
One of the many benefits of APIs is they can help modernize legacy applications by providing a mechanism to make better use of data and services hidden in the legacy applications. This could potentially increase the load and stress on application infrastructure. By providing caching mechanisms, the API management products can significantly improve API performance, without creating load and stress on the underlying data and service providers.
Lifecycle management
One of the core capabilities of API Management solutions is API lifecycle management. It includes capabilities to simplify creation and consumption of APIs. The key capabilities include designing, developing, publishing, versioning and discovering APIs, along with providing the ability to manage the governance process for API lifecycle management.
Analytics and Metrics
One of the primary goals of APIs is to drive new channels of growth and acquire new customer base. It is critical for API management solutions to monitor, measure and provide end to end visibility of the APIs. This includes operational metrics (response times, errors, latency, etc.), business metrics (application engagement, frequency of use, rate of adoption, etc.), and anomaly detection (traffic patterns, spike detection, etc.) among other insights.
Developer flexibility
The primary goal of API Management platforms is to simplify the creation and consumption of APIs. Developer tools and frameworks play an important role. The low- code approach to API creation and management, with point and click type interfaces, greatly improves the speed, simplicity and maintainability. The support for standard frameworks, protocols and programming languages will greatly enhance the developer flexibility.
Conclusion and Next Steps
For an in-depth technical view of the API Management tools and how they can be leveraged in your organization, please contact your Mainline Account Executive directly, or click here to contact us with any questions.
Next Blog: API Management with CA