Data Center and IT Optimization
Achieve peak performance with data center optimization and modernization
View our webcast to see why vSOM is the first step into creating efficiency in your data center.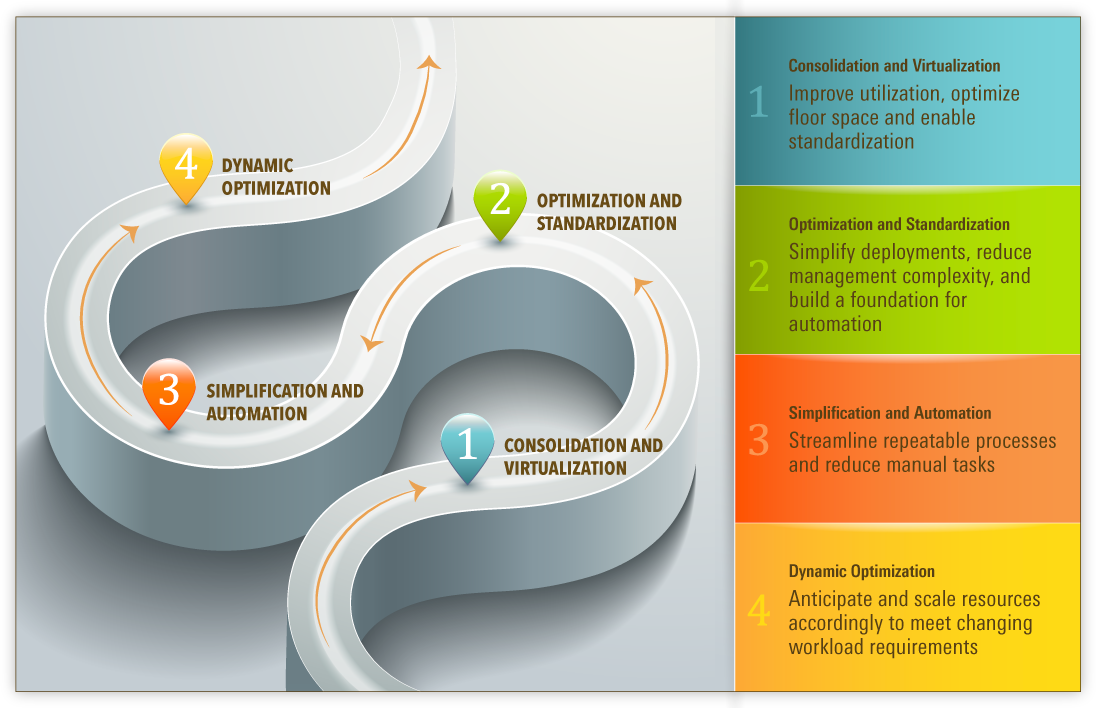 Benefits of data center optimization:
Lower cost and complexity through infrastructure consolidation
Improve IT utilization and system availability with virtualization
Improve operating efficiency through better management of IT and application environment
Automate systems and data management tasks
Increase IT flexibility and responsiveness to meet changing workloads
Webcast: VersaStack Solution
a Foundation for Next Generation Data Center
VersaStack by Cisco and IBM brings new levels of ease, efficiency, and versatility to cloud, big data, and enterprise application deployments. Mainline helps you put it all together.
View this webinar and demo to learn how the VersaStack solution can help you accelerate the deployment of IT infrastructure, reduce costs by efficiently managing information and resources and maintain your ability to adapt to business change.

City of Farmington increased processing speed by 33% and lowered cost by 50% with Power 7.
As your IT infrastructure gets more complex and technologies such as cloud and virtualization get integrated with legacy systems, it is only natural that inefficient infrastructures struggle to support market shifts.
By addressing these data center optimization challenges head-on, you can ensure that your systems run at peak performance and, in turn, you may be able to mitigate or delay big IT infrastructure upgrades.
Fast-Growing Manufacturer Uses Mainline/IBM PureFlex to Triple IT New Project Productivity
Learn more
"We were looking for a partner to support and keep pace with our growth. Mainline had the depth and breadth of services that we needed and was savvy about where technology was going."
Rob Jacks